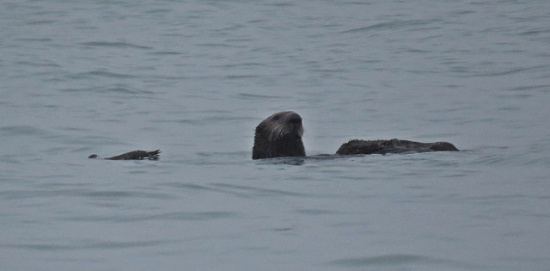 By Ken Burton.
Wiped out by the Pacific maritime fur trade, sea otters were believed to be extinct from California by the early 1900s. In 1938, a small, remnant population of sea otters was "discovered" at Bixby Creek on California's rugged Big Sur Coast. The current sea otter population descended from this small raft of about 50 animals. – The Otter Project:
With that in mind, let us enjoy the photos sent along by Friend of LoCo Ken Burton, who says, "This evening I observed a sea otter just north of the North Jetty of Humboldt Bay. It was alternately preening and diving. A dead murre was floating next to it and each time the otter dove it took the murre with it."
Local marine mammal expert Jeff Jacobsen says, "Sure looks like a sea otter to me… there have been random reports of one in Trinidad bay since spring." (Don't confuse Trinidad's resident river otters with the sea version – get to know your otters here.)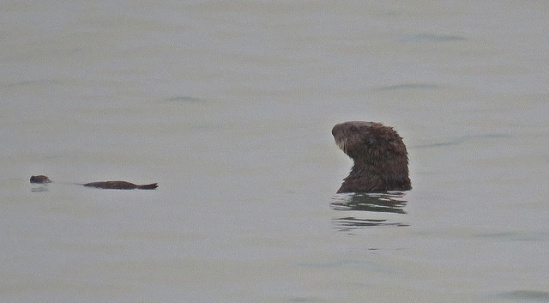 By Ken Burton.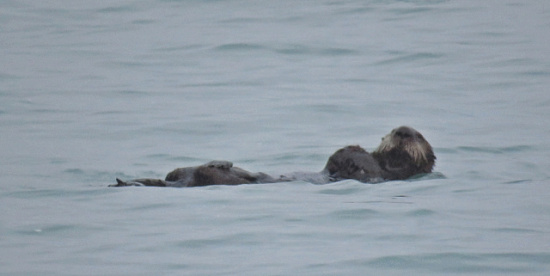 By Ken Burton.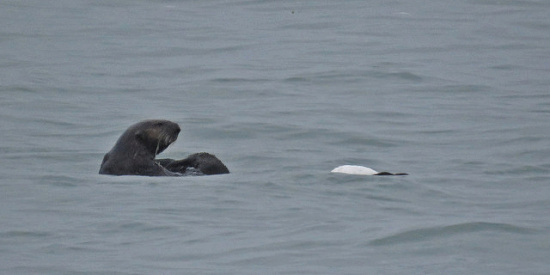 By Ken Burton.
PREVIOUSLY: