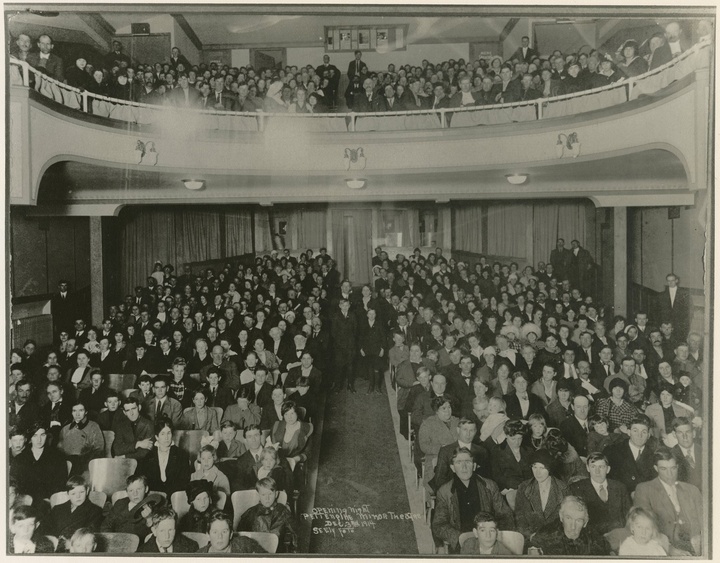 Almost 102 years after its original opening night, the Minor Theatre will celebrate a "grand reopening" and ribbon cutting on Sept. 16. The event marks the return of an Arcata institution following months of renovations.
The theater's new business partners, Josh Neff and Merrick McKinlay, are promising a return to the eclectic programing of yore, including foreign, indie and cult classic films. For local cinephiles this is something of a deliverance after a decade of corporate management under Oregon-based theater chain Coming Attractions.
Unfortunately, the opening night black-tie gala has already sold out, as of this morning, but the theater will soon be showing films in all three of its refurbished screening rooms, and it will be offering beer, wine and local food items.
The enthusiasm of the theater's new owners is on full display in the Drunk History-meets-newsreel-style video below, which dramatizes an abbreviated history of the venue. Scroll down for the press release.
Arcata's historic Minor Theatre is set to reopen Friday, September 16th with an evening of locally produced short films, plus a live film scoring of the most classic comic chase sequence of all time.
The black tie gala begins at 6:45 PM with a ribbon cutting ceremony and film themed fanfare from Bandemonium.

Attendees will be immortalized in a recreation of the original Opening Night photo taken in 1914. Concluding the event will be a special Secret Cinema screening, no one knows which until the film starts.

The reopening marks a new era for the longest-running cinema in the country. New stewards Joshua Neff and Merrick McKinlay have outfitted all three of the Minor's viewing rooms with new projection, sound, screens, and deluxe seating. Newly installed tables allow film goers to enjoy an upgraded concessions menu, which include local delicacies and enticing beer and wine options.

The Minor temporarily closed its doors earlier this year, when former operators Coming Attractions abruptly ended their lease. New owner Neff aims to restore the theatre to its former glory as the crown jewel of our area's cultural heritage.

"Arcata deserves to have its theatre back," said McKinlay, "locally run and community driven."