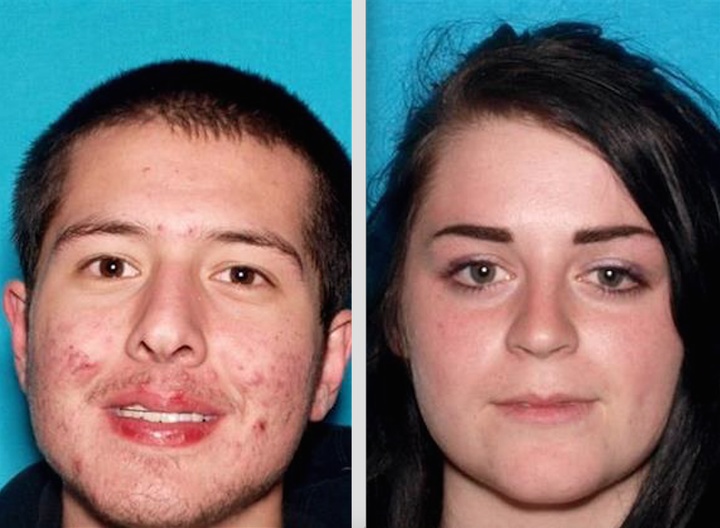 Humboldt County Sheriff's Office press release:
On December 12th, 20 year old Tyson Claros was murdered in the Manila area. Through the course of the investigation, Humboldt County Sheriff's Office Investigators determined there were five suspects involved in the murder of Tyson Claros. Three of the five suspects have been arrested. Two suspects, Cesar Octavio Valenzuela-Campos and Tamara Nicole Thomson, were arrested the day of the homicide. The third suspect, 22 year old Brandon James Mitchell turned himself in to Investigators on Thursday, December 15th after learning he was wanted by law enforcement.

21-year-old Hector Godoy-Standley and 18-year-old Catherine Suzanne Lynn Fode are currently still wanted for the murder of Claros and warrants have been issued for their arrest. The Sheriff's Office is asking for the public's assistance in locating Godoy-Standley and Fode.

The investigation is currently ongoing. If anyone has information in regards to this homicide investigation, please contact Investigator Fulton at (707) 268-3646 or the non-emergency phone number for the Sheriff's Office at (707) 445-7251.
PREVIOUSLY: