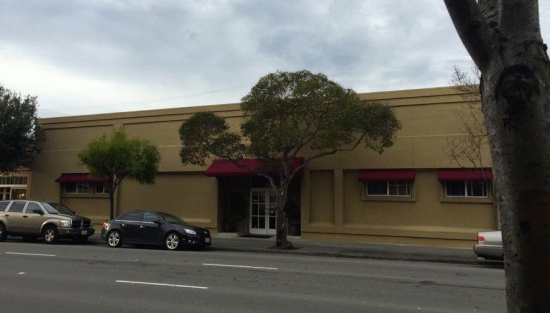 Allan Grushkin is having a hell of a time getting his $2 million from Rob Arkley.
Grushkin was a senior vice president in Arkley's company, Security National, and when he left the company in 2007 Arkley issued him a $2 million promissory note — like an IOU, essentially. Grushkin would later say the note was compensation for various real estate holdings and deals he'd worked on. Arkley, on the other hand, would call it "a gratuitous note to a friend" and vow, "He [Grushkin] will get what he deserves: Next to nothing."
Security National, like countless other real estate investment firms at the time, was soon mired in debt due to the real estate market collapse, and Grushkin found himself in a long line of creditors demanding payment from Arkley and his Eureka-based business.
In October 2011, 10 companies under the Security National's vast corporate umbrella declared bankruptcy. At the time those companies owed creditors close to $160 million.
Grushkin continued to request payments on his $2 million note, sending emails and making countless phone calls to various company employees. Security National came through with some payments in 2010 and a handful of wire transfers to Grushkin in 2012. After that, however, the payments stopped altogether. Grushkin says he's still owed more than $1.7 million.
At this point, nearly nine years and several lawsuits later, there's not much that the two sides agree on. In court filings obtained by the Outpost Arkley's lawyers admit that Security National issued the promissory note to Grushkin, and they admit the company stopped making payments in 2012, though they don't say why.
Neither Grushkin nor Arkley, through their attorneys, chose to speak with the Outpost for this story, but court filings in their ongoing legal battles reveal a great deal, not only about the disintegration of their personal and professional relationship but also about the inner workings of Security National, Arkley's hundred-armed investment corporation, as it teetered on the brink of insolvency.
# # #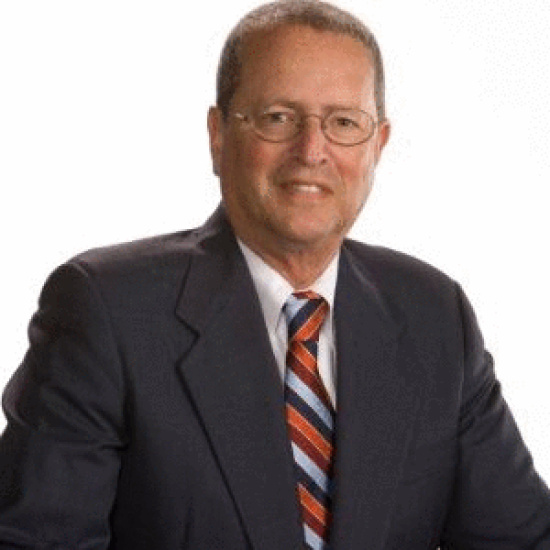 "I have known Mr. Arkley for a long time," Grushkin wrote in a Nov. 30, 2015, declaration to the Humboldt County Superior Court. "Our families socialized both before and during my employment with his company."
Their friendship apparently didn't last much beyond that employment. As Grushkin began inquiring about the money he was owed, Arkley soon passed him off to John Piland, Security National's Chief Financial Officer, according to one of Grushkin's depositions. Emails reproduced in court filings reveal a contentious back-and-forth between Grushkin and Piland that went on for more than three years.
By June of 2010, Piland's assistant, Nancy Kincaid, had taken to calling their former colleague "Gremlin Grushkin" in emails. Arkley and his attorneys say Grushkin's phone calls and emails had become incessant, and Grushkin acknowledged as much in a July 5, 2012, email to Piland. The following emails were obtained via court files at the Humboldt County courthouse.
From: Allan Grushkin
To: Piland, John
Subject:

I have called and called, please give me a response.

AG
Piland replied later that day with an apparent reference to other Security National creditors and the hassle they were causing him in Baton Rouge, La., the company's secondary base of operations.
From: Piland, John
To: Allan Grushkin
Subject: RE:

Will call you this evening. Lehman, BofA, Kramer, US Bank, I can't even get time with my daughters while they are here in BR.
Grushkin emailed Piland again the next day, asking, "What in the world happened[?]" It took Piland more than 24 hours to respond, and when he did it was both cryptic and ominous:
The world blew up.

John Piland
Grushkin's attorneys would later say that the last payments Security National made to Grushkin came in sporadically in 2012, with one each in March, April, May and August. "Security National has since failed and refused to make a single payment due under the Note," the attorneys claim.
After the message about the world blowing up, emails from Grushkin and his wife, Nancy, grew increasingly more urgent. "R u putting the money in?" Grushkin asked on Aug. 31, 2012.
"I am not able to deposit money today," Piland replied. "I will try to call this evening. Dealing with a lot right now."
At the time, Security National was struggling to dig out from under some sizable debt obligations to a group of creditors led by Bank of America. The company had obtained a $200 million line of credit in 2006, at the peak of the housing bubble. Unable to make its payments as scheduled, Security National negotiated a two-year extension on the debt. That extension expired in Jan. 2012, with the debt still unpaid.
After that, Bank of America and other creditors started playing hardball. (See this 2014 story for more on that.) With major financial institutions breathing down Arkley's neck, Grushkin and his $2 million were relatively small potatoes. From the court filings:
On Sep 5, 2012, at 5:43AM, "Piland, John" <jpiland@snsc.com> wrote:

Allan,

The way the negotiations are proceeding with BofA I do not know if or when I can send you a payment. I will keep you posted as we progress. …

John Piland
In February of 2013, Nancy Grushkin wrote a desperate plea to Piland, asking him to explain the ongoing bankruptcy hearings while complaining about "having to fight and persist for communication and made to feel bothersome when we do. …
You may think I'm exaggerating, but this is now a dire situation for us for reasons I've indicated before. Health concerns are being put on hold and financial issues are reeling out of control because we've been forced to raid our 401k over the last three years. As an accountant, you understand what we are facing.

I find it extremely hard to believe that there are no funds available to at least make interest payments (yes, even that amount would be helpful)…and, certainly, hard to believe that has been the case over the past three years. I'm, personally, embarrassed I've even pretended to accept half of what we've been told, based on what I know to be facts. …
Allan and Nancy Grushkin's emailed pleas continued at regular intervals through the first half of 2013. Piland's responses were alternately sympathetic, terse and exasperated.
"I have been dealing with lawsuits, forbearance agreements, lender negotiations and bankruptcy for 5 plus years," he wrote in February. "I am not looking for your pity but you are not alone in the waiting and dealing with insanity."
"Please give me an update!!!" Allan begged in March.
"Allan," Piland replied. "I don't have one. It is a bad day."
Grushkin sought to console him. "It will get better," he wrote in response.
"I hope," Piland replied.
# # #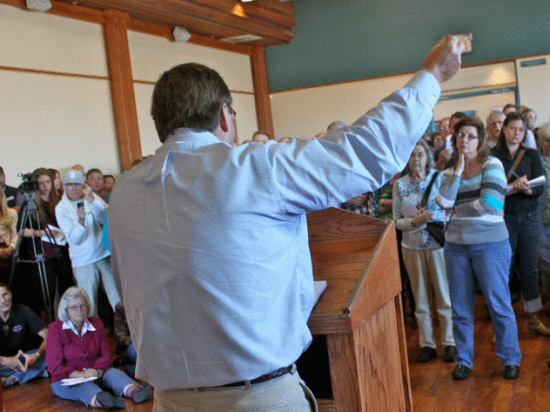 On Sept. 19, 2013, the day after Rob Arkley held an anti-homelessness-services symposium at Eureka's Wharfinger building (above), he sent an email to a group of former Security National vice presidents, including Fred Griffith, Jack and Blake Mendheim and Brian Morrissey, all of whom had recently left the company and all of whom, apparently, were owed money by Arkley. He also sent it to Allan Grushkin, and he cc'ed his own wife, daughter, CEO and office manager:
From: Arkley, Rob
Sent: Thu, Sep 19, 2013 at 11:12 AM
To: jmendheim@[redacted].com, bmendheim@[redacted].com, bpmorrissey@[redacted].net, amaze1@[redacted].net, Tina and Fred , adgrush@[redacted]
Cc: "Fuller, Shirley" , "Casey, Michael", "Fogleman, Bill" , "Arkley, Cherie" , Allison Arkley

Dear All,

Today I received a demand letter from Allan Grushkin's attorney demanding payment. Indicating that [he] will file law suit against SN Properties Holding, LLC. It showed no class, but then again, what is new? I am informing you, because perhaps some of you may want to join Allan. I can assure you that it will not speed up your payment, but it is your choice. I encourage you to review Alaska law. A judgment will do nothing to create a priority nor will it induce payment. I have had plenty of bigger creditors review the law and they have all come to same conclusion. In fact, given the structure of SN, I can pay all of you in the order that I determine. Some of you [sic]

You know, folks, the interests of most of you were gratuitously given. Getting sued for these gifts shows no class and no recognition of where you were in the world. Allan must be in a weird place.

vty,

Rob
Four days later, Arkley sent another email, this one to his legal team, though he again included Grushkin in the "To" field and cc'ed his wife and daughter. With Trump-like bravado Arkley declared that if Grushkin went ahead with his lawsuit he would receive nothing, and he bragged that he'd managed to shortchange major financial institutions by almost $450 million:
From: Arkley, Rob
Sent: Mon, Sep 23, 2013 at 6:06AM
To: adgrush@[redacted], "Ehret, Leslie W."
Cc: "Arkley, Allison" , Allison Arkley , "Arkley, Cherie" , "Fogleman, Bill"

Dear Leslie and Bill,

Please reach out to Allan's lawyer and provide him with a copy of the Alaska charging order statute. If he chooses to move forward, that is his choice, but they will get nothing, except by my goodwill, which has now been exhausted. You should also explain that the following VERY sophisticated creditors have settled along the following lines: $85MM of subdebt (better position than Allan's) took $2MM on terms. That is probably where Allan will be. Lehman [Brothers] with $108MM claim took $7MM over 4 years (they had better claims, too). BMO [Bank of Montreal] had $246MM took $2MM plus we got the assets. Wells [Fargo] with $18MM walked for zero. GE [Capital] had a $5MM claim and is now considering $50K. Thus, Allan has now valued his claim beyond my goodwill. I will cut a deeply discounted deal, although my experience shows that it takes months and sometimes years for creditors to stew to a settlement.

If sued, Leslie and Bill please handle for the next couple of months until Allison is sworn into the Bar. She can take it from there.

After hiring a friend who was out of luck, paying him grossly more than he was worth, paying for his Kid's education, taking care of his parents, watching him abuse our friendship in front of everybody by not working hard and setting a terrible work example, such as leaving early, sleeping/snoring through meetings, gossiping like a little old lady, alienating business relationships in NYC and finally having to guide him out since he had not produced value for over four years, suing me for what was a gratuitous note to a friend is pretty galling.

Live and learn, but definitely keep him out of my life. He will get what he deserves: Next to nothing.

vty,

Rob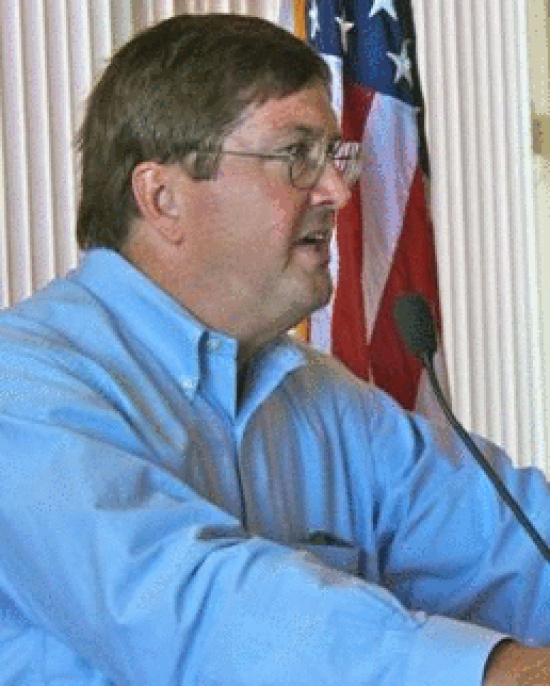 The following month Arkley sent another email to his company's former vice presidents, warning them not to side with Grushkin. "You all may want money," Arkley wrote, "but I wonder if your moral compasses have become so blurred that you will lie for [grushkin]. Have your situations gotten this dire?"
Describing himself as "anxious to fight," Arkley shifted his tone from betrayed to insulting to threatening:
When you look at what I did for all of your families and you, and what you have done after SN [Security National] when your true market values came to fore, all of you should just say "thanks." Apparently, some of you just can't do that. It is hard for me to muster compassion for you. I have a story to tell and will do so. I will win and look forward to the process. It will be far worse for you than it will be for me.
By November, Grushkin had still not filed a lawsuit, and Arkley's wife Cherie tried her hand at convincing him to abandon the idea.
Allan,

I just have to write to you. This whole situation of you going to a lawyer, and threatening to sue us, it simply astonishing to me. I have to tell you my jaw has hit the ground.

Allan, Rob employed your elderly father here in Eureka when he had nothing to do, and needed some money. He employed YOU in Eureka when you truly had nowhere to go (please be honest). He paid for both of your children's college education. He quietly endured your public moaning and gossiping around town about how SN "was going down and I have to go back to work because Rob can't pay me". We have proof Allan; you said it at Baywood Country Club. It was passed onto us. And yes, Rob is not suing you for "slander". Lastly, about 3 months ago, you wrote a letter to Rob saying in essence, start paying. When Rob heard you were short of money, Rob offered you a job in servicing. You told Shirley Fuller you had built up a nice Real Estate business, and didn't need a job. Now this?

It appears that while Rob was painfully working through this rough patch, trying to save the very company you are threatening to sue, you were out golfing and gossiping at Baywood. This is, quite frankly, simply unbelievable. If you and Nancy are also experiencing a rough time, I feel for you. Trust me, I know it's awful. I'm so sad that you have chosen this route, so it must be bad, but this is a classless and so ill-mannered thing to do Allan, and you know it.
Undeterred, Grushkin retained San Francisco law firm Buchalter Nemer, which, on Nov. 25, 2013, filed a complaint in San Francisco's branch of U.S. District Court against Security National Master Holding Company. The boilerplate language at the top of the lawsuit said federal court was the correct venue since, at the time, Rob Arkley was a legal resident of Louisiana and the company itself was registered in Alaska. This detail would come back to haunt Grushkin.
The complaint went on to outline the details of the $2 million promissory note, Security National's subsequent default and Grushkin's unsuccessful attempts to recoup the balance. "As a result of Security National's default under the Note," the complaint concluded, "as of September 1. 2013, there was and still is due, owing, and unpaid from Security National to Grushkin the principal sum of $1,610,821.91, plus unpaid interest of $369,651.32."
In answer to the complaint, Arkley's attorneys admitted some of the basic facts — that the company is incorporated in Alaska, that it issued Grushkin a promissory note and that it stopped making payments in 2012. But the vast majority of the response was a repeating refrain: "Except as so expressly admitted, Defendant denies each and every allegation contained in Paragraph [X]."
At this point Arkley's attitude toward Grushkin switched from threatening to belittling. In a Jan. 27, 2014, email, he took a swipe at Grushkin's real estate business. "I checked your website this morning," Arkley wrote. "No listings???!!!! I thought that you said that you have a good business? What gives!!!"
The following month he sent Grushkin an email that actually addressed the litigation, saying he had canceled an upcoming mediation meeting since it wouldn't have been binding and adding that his legal team would soon be scheduling depositions and interviews.
"Then we will go to trial," he wrote. "Then, if you prevail, you will try to collect. That is where the fun begins. All of this is very expensive… . I can hold you off forever, or so other HUGE creditors concluded."
The last email reproduced in the court file was sent from Arkley to Grushkin on August 11, 2014. Arkley again told his former VP that his efforts would be futile, and then he transitions to this:
On a separate note, folks around town are talking about how you cheated in the Pro-Am. I am not a golfer and certainly not a member of Baywood, but there is talk about barring you from next year's tournament. I hope that the rumors are not true and, that you have not fallen that far, but from the way that you have now attacked me and your general work efforts at SN, I can only conclude that anything is possible. In any event, we note that Nancy and you spend little time in Eureka and that you are no longer with your old real estate firm in Palm Springs. I hope that are working, since you will be a very old man if you expect to get anything unconsensually [sic] out of your note. There are no more Rob bailouts of your life coming your way.

vty,

Rob
# # #
Despite all the bluster, the two sides settled the suit last July. The ruling in the case reads as follows:
Upon Stipulation of the Parties, it is hereby ordered, adjudged and decreed that ALLAN D. GRUSHKIN shall recover the sum of $1,737,420 from SECURITY NATIONAL PROPERTIES HOLDING COMPANY, LLC.
From Grushkin's standpoint, this must have seemed like hard-won vindication. But the battle wasn't over. Less than three months later, Arkley's attorneys filed a motion to vacate the judgment — that is, to throw it out. The case, the attorneys argued, should have been filed in state rather than federal court. While it's true that the company was incorporated in Alaska and Rob Arkley was a resident of Louisiana, it turns out he wasn't the only member/owner of Security National Master Holding Company, LLC, though that's what Grushkin and his attorney thought.
Turns out Rob and Cherie Arkley had made their daughter, Allison Arkley Holland, a co-member/owner of the company on her 25th birthday, Feb. 16, 2009. And the law states that, in order for this type of case to be filed in federal court, each of the plaintiffs must be a citizen of a different state than each of the defendants. Grushkin and the Arkleys' daughter were both residents of California. Therefore, the attorneys concluded, "there is nothing left to do but to dismiss the case."
Four days later, Security National sued Grushkin personally, accusing him of defamation, trade libel and intentional interference with business relations. Specifically, the suit alleges that Grushkin called Security National employees so much that they felt harassed and intimidated, and the constant calls interfered with productivity.
"Grushkin has embarked on a devious campaign to interfere and disrupt Security National's business by contacting and harassing many of its employees in various states with the sole purpose and intent to harm Plaintiff's day-to-day business operations and to gain confidential company information."
The suit also accuses Grushkin of disparaging the company in the public eye and trying to interfere with Security National's current and potential customers. Grushkin, the suit says, "engaged in this wrongful conduct for the purpose of personal gain for himself and to cause substantial injury to Security National driven by pure animosity."
They seek damages in an amount to be proven at trial.
For his defense, Grushkin has retained local attorney Allan Dollison, and in a pair of declarations Grushkin denies the charges. He did call employees, he said, sometimes to ask about the money he was owed and sometimes just to check in on his former coworkers to see how they were doing.
"I feel this lawsuit is nothing more than an attempt to strike back at me for trying to collect the promissory note that is owed to me," Grushkin wrote. And as for the accusation that he tried to hurt the company he said, "In reality I am rooting for SN Servicing and the Arkley family to be successful so they will have the ability to pay me what they owe me."
About a month after Security National's lawsuit against Grushkin was filed, Grushkin got an email from one of his attorneys saying he'd been contacted by an Arkley attorney about "a business solution to the pending dispute. In other words, settlement." If Grushkin would settle for less than $1 million, the email implied, then Security National would drop its lawsuit against him.
As of today, the battle between Arkley and his former VP remains ongoing. The jurisdiction issue is being considered in federal district court, with the $1.7 million agreement hanging in the balance. Meanwhile, Security National's defamation suit against Grushkin is scheduled to be heard later this month in Humboldt County Superior Court.