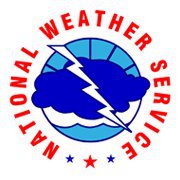 As we do from time to time, LoCO will again remind you that the ocean cares not if you live or die. Eureka's spoke on the always-spinning National Weather Service wheel advises that big waves will wreak havoc on Humboldt shores starting Saturday afternoon, continuing through Sunday night.
"Breakers will reach heights of 23 to 28 feet along the Del Norte, Humboldt, and Mendocino coasts," saith NWS. "Breaker heights will decrease in size on Monday but potentially remain at nearly 20 feet through Tuesday."
Translation: Step back from that jetty, dummy! Get off those rocks, moron! You don't want to end up a subject for Thunderdome mockery, right?
And now, LoCO's big waves at the North Jetty file footage.