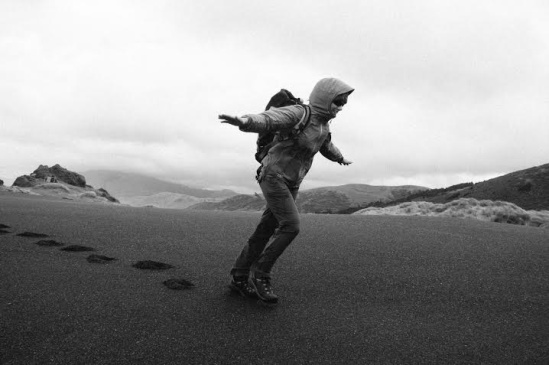 Recently, my old college roommate Kenan Chan, who happens to be a marine biologist, scientific diver and talented photographer, made the trek up to Humboldt to do some scientific studies at Cape Mendocino. Despite being caught in a downpour and almost swept out to sea by the gale force winds, he managed to collect data and snap a few shots that do this special place justice.
The cape is a prime location for scientific studies as it is home to a diverse range of habitats above and below the ocean and a State Marine Reserve. On this particular trip, Kenan and his co-worker were collecting the barnacle species, Balanus galandua, and tissue samples from juvenile Sea Stars, Pisaster ochraceus, for different researchers who are interested in the genetics of those species. With the barnacles, researchers are looking for genetic changes from an original study done 15 years ago. For the juvenile sea stars, researchers are looking for differences in genetics since they came after the sea star wasting disease. They saw adults but no juveniles in the size class they were looking for. These juveniles are extremely small, sometimes thumbnail size, so it is likely they are still in this area.
"Very cool area, the fact that the beach met the mountain cliff so suddenly was impressive. The black sand was also something I haven't really seen," stated Chan. Kenan Chan's images truly capture the stunning remoteness and dynamic environment of this entryway to the Lost Coast. He has gracefully allowed me to share them with you (with minimal pressuring). If you enjoy these photographs, I highly recommend you check out more of Kenan's photography on his website HERE.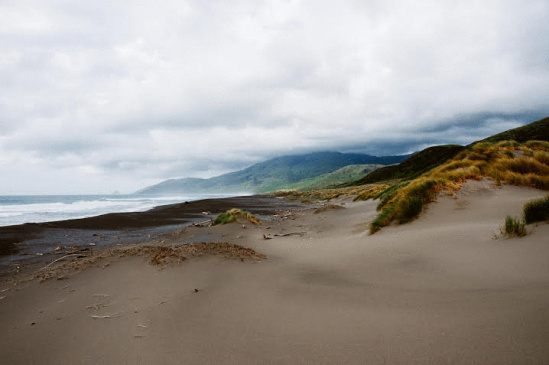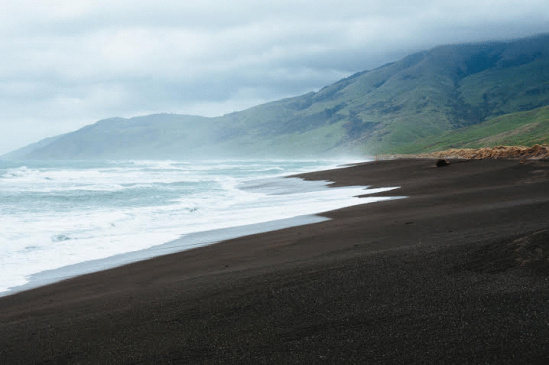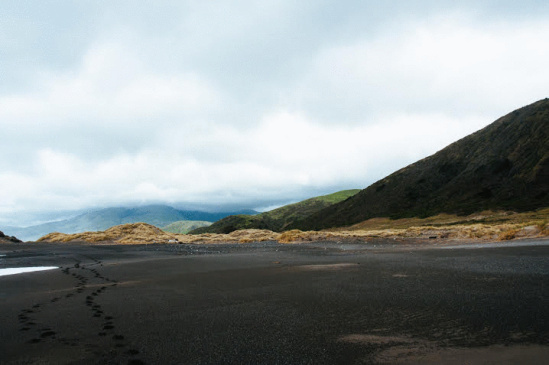 Now that you have appreciated the magnificence of the rural Cape Mendocino coast, remember there are some out there that would rather see a hotel on that cliff.
Early this January, news broke out that the California Coastal Commission (CCC) was to vote whether or not to fire their own Executive Director, Dr. Charles Lester. The motion was immediately flagged as an attempted power grab to allow big development and limit public access, and cued a storm of overwhelming support for Dr. Lester. On February 10th 2016, after over six hours of public comment, all in favor of Dr. Lester, the Coastal Commission fired him in a 5-7 vote behind closed doors, throwing a rock at an already angry hornets nest. (More on the hearing HERE)
This past Wednesday, March 9th, the Coastal Commission met for the first time since the firing. The meeting in Santa Monica was again the center of protest and citizen demand. Social justice, environmental organizations, and the public stood together and rallied to demand transparency of the commission. Citizens attempted to voice their concern and frustration of the firing of Dr. Lester during public comment, but were cut off by Chair Steve Kinsey when he thought a speaker was accusing the commission of "betraying public trust." In response, Commissioner Wendy Mitchell felt compelled to defend herself and made a lengthy and rather inappropriate explanation for her decision, only adding fuel to the fire and angering the public more.
At a press conference, representatives from The City Project, Azul, Sierra Club, Sacred Places Institute for Indigenous Peoples, Center for Biological Diversity and People Organized for Westside Renewal asked commissioners for their inclusion in the hiring process of a new executive director. The commission did not hire a new Executive Director that day, but they did appoint longtime, well-respected Deputy Director Jack Ainsworth to the interim executive director role. The hiring process for an official Executive Director could take somewhere around six months.
In the wake of these two historic days, what do we do now? We continue to keep a close eye on the Coastal Commission while being true stewards of the coast. The simplest way to help is by informing yourself and others about what is going on through reading and sharing news. Remember that you have a voice. Write to Governor Brown and tell him how you are disappointed in the decision of the commissioners and concerned about the future of the coast. Visit actcoastal.org, a great resource, giving updates often and providing links to other news sources.
We live in a special place as Humboltians and Californians, lets keep it that way. I want my children to be able to run through dunes and ride waves with no one but seals just as I was. I want to preserve and protect my coast, and I know tens of thousands of other Californians feel the same.
Before we go…here's one more look at how epic the ocean is. Check out these award-winning underwater photos, sure to enhance your Friday.