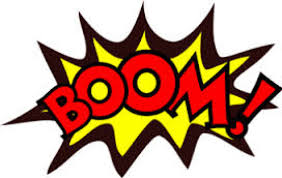 It feels like the era of Eureka's mysterious booms has passed us. Perhaps Fortuna can pick up the slack?
Numerous LoCO readers wrote in tonight reporting multiple explosions. A sampling of their agitation:
Hey have you guys heard why there has been huge explosions in fortuna?? I live in the campton heights area and they are really loud! Any info would be great!! Thank you!!

There was a series of three explosions just about 10 minutes ago in the Campton Heights area of Fortuna

Big big booms in fortuna, couldn't get through to police phone was busy. I guess a lot of people are wondering what's going on. Any leads?

What was the big boom in southern Fortuna about 8:10 pm? People half-mile away from us heard it, too.
Similar to our level of success in identifying Eureka's booms, well, yeah, we don't know who or what is blowing up Fortuna. And you know who else is unsure? That would be the Fortuna Police Department. Or, if they do know, they aren't saying. FPD posted the following somewhat cryptic update to Facebook.

In other words, not our problem. Will we ever know what those booms were? Well, as we know, what happens on the river bar gets bragged about at school the next day. Stay tuned!
PREVIOUS TWO MAKES IT TRUE: