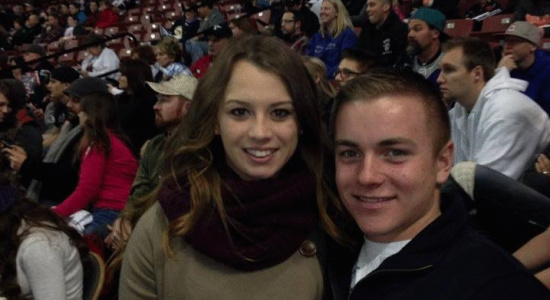 PREVIOUSLY
###
Washington State media are reporting that a jury has convicted 21-year-old Skylar Nemetz, a former soldier and Arcata native, of first degree manslaughter in the shooting death of his wife, Danielle Rippeon Nemetz, in October 2014.
Danielle Nemetz was also a Humboldt County native, growing up and attending school in the McKinleyville area. She died after Nemetz shot her in the back with an AR-15 rifle while she was sitting at the couple's computer. Prosecutors tried to make the case that Nemetz fired on his wife intentionally and out of jealousy, which stemmed from the fact that he had learned that another man had bought her alcohol. They argued that Nemetz should be convicted of first-degree murder.
Evidently they failed to make their case beyond a reasonable doubt, though, as the jury opted for the lesser manslaughter verdict, with an enhanced charge relating to the use of a firearm in commission of the crime. Nemetz has not yet been sentenced.
Nemetz's defense held that his weapon was discharged accidentally.
Pictures from the Tacoma News-Tribune and other sources show that he broke down in tears as the verdict was read.
ELSEWHERE