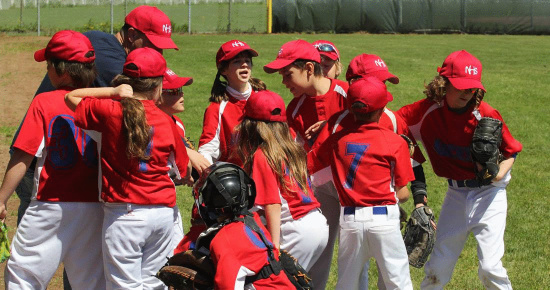 A group of Arcata Little leaguers are without a few crucial pieces of baseball equipment after a thief swiped the gear from a truck on Ariel Way in Arcata last night.
Assistant coach Erik Fraser said in a Facebook message that the thief made off with bats, catches gear and gloves that were stored inside a black sports bag.
"It will be very difficult for Arcata's NHS Vipers to play our next game on Thursday without at least catcher's gear," Fraser said.
Fraser described the carrier as a large black zipper bag with the brand name Schutt labeled on the side, and said the most expensive items taken were three name brand bats.
"The most valuable individual items were two 2016 Easton Mako Torque bats (30-in/20-oz and 28-in/18-oz) and a Louisville Slugger Prime Composite 29-in/17-oz bat," Fraser said. "Also a couple of catcher's masks, chest protectors, shin guards, gloves, and a Rawlings adult catcher glove, possibly with the name FRASER written on the red Rawlings tag."
A similar incident happened almost exactly one year ago, but the items were never recovered.
If you have any info on the stolen equipment, or would like to help the kids get some new gear, you can contact Justin Kelly at (707) 494-4382.