On a clear May morning by the Eureka Waterfront, a group of community organizers gathered at a former parking lot on the corner of Third and Commercial Streets to check in a wave of transients trading in makeshift camps for homes of corrugated steel.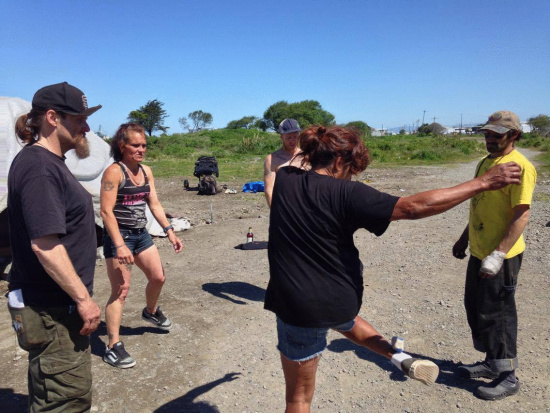 As the transitioning residents were shown to their rooms, they were offered complimentary toiletries and a chance to shower.
Meanwhile, a group of homeless friends who will not have a place to stay tomorrow postponed packing their things at the Palco Marsh, to circle up and kick around the hacky sack one last time.
"I don't know where we're going to go," marsh resident Windy Sherrell said between hacks. "We're like family out here."
After years of stagnation and unresolved arguments, today was the calm before the storm at the Palco Marsh. Tomorrow morning the Eureka Police will descend upon the marsh for what the city hopes to be a final sweep of transients illegally camping in the area.
Although some campers have found temporary refuge in the shipping containers, many will have no place to go as the lot only fits 40 residents at a time.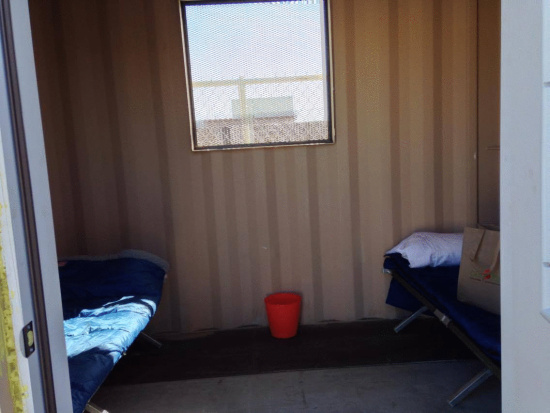 Betty Chinn of the Greater Eureka Community Outreach Program, who has been a homeless activist for 31 years, said she is worried that physical conflict may arise between campers and their evictors tomorrow.
"I can't look, Chinn said. "I'm very emotional."
For those lucky enough to be one of the 40 transitioning into the shipping containers, Chinn has provided all the amenities to make them feel at home.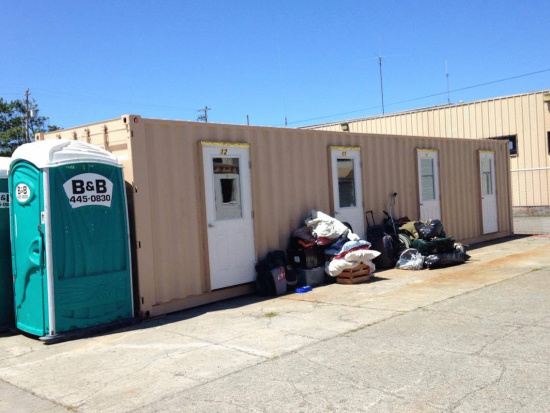 The containers, which have been sectioned off into four compartments, are each fitted with two cots. And residents have been given the option of picking their own container-mates.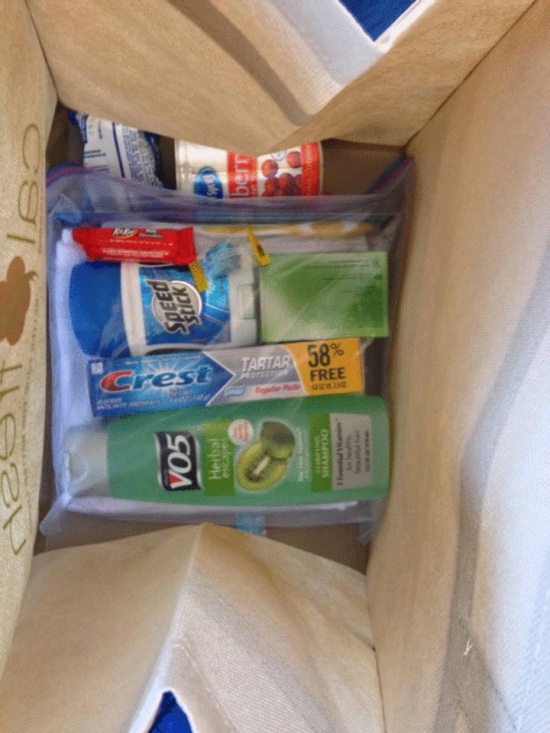 "We borrowed the cots from red cross," Chinn said. "The real beds coming next week are much better, and many of them don't own a pillow, so we have pillows for them to lift up their spirits."
Residents can stay in the containers for 90 days, and may be awarded an additional month if they have special circumstances. The compound also offers 24/7 supervision by mental health and social services professionals. Chinn has also volunteered to cook and serve the residents three meals a day.
A Humboldt County Department of Health and Human Services mobile outreach center has been parked on the premises to offer medical services to the transitioning residents.
"They need someone supporting them and guiding them," Chinn said. "This is really good training to get them ready for finding permanent housing."
Meanwhile, the clock is ticking for the remainder of the transients living in the palco marsh who will either leave peacefully tomorrow morning or be evicted by force.
Marsh resident John Carbonneau said he plans to leave peacefully tomorrow, but only after he sets fire to his campsite in protest.
"I don't really care if I get in trouble for it," Carbonneau said. "I'm gonna burn everything I own. It's gonna be a smoke show."
Check the LoCO tomorrow for continuous coverage of tomorrow's events.