---
California Smoking Age Raised to 21 After Gov. Brown Signs Local Assemblymember's Bill
---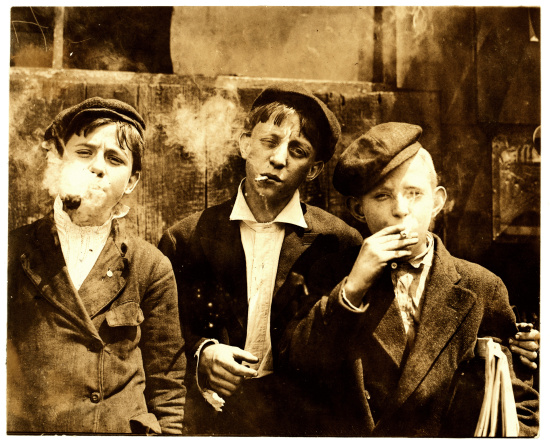 Yesterday California Governor Jerry Brown signed into law a new bill raising California's legal smoking age to 21, a proposal that originated in part from the desk of Second District Assemblymember Jim Wood. (He's our guy.)
The new law takes effect Jan. 1, 2017 on June 9, at which point California becomes the second state in the nation, after Hawaii, to put cancer sticks out of the hands of nominal teenagers.
State government is on something of a tobacco tear lately. The LA Times notes that Brown yesterday vetoed legislation that would have allowed counties to collect new taxes on tobacco at the local level; a veto message from the governor's desk said that there are already going to be a bunch of new cigarette tax initiatives on the November ballot.
However, this week the governor did sign sweeping new laws to ban vaping in public places. Basically, you now can't vape wherever you can't smoke. This San Diego Congressman — the most bro-iest congressman ever — must be hella bummed!
###
Press release from Assm. Jim Wood:
Today Governor Jerry Brown signed SB2X-7 raising the minimum age to purchase tobacco to 21 for the nearly 40 million people living in California.

Assemblyman Wood said, "Getting to this point feels like reaching the finish line of a long quest in California, but it is just the beginning for the country. We have kicked this door down for our colleagues in other states to follow. The wave in Hawaii has turned into a tsunami in California, and I think it won't be long before we see it roll all the way to Washington D.C. As the largest state in the country California's courage on this issue should lead the way for other states to step up to the challenge. The Governor and my colleagues deserve tremendous credit for displaying the courage it took to do the right thing."

Senate Bill (SB) 2X-7 is part of the Second Extraordinary Session called by the Governor in June 2015 and represents a merger of Assemblyman Jim Wood's (D-Healdsburg) Assembly Bill (AB) 2X-8 and Senator Ed Hernández's (D-West Covina) SB2X-7. Assemblyman Wood is the principle co-author of the bill.

Assemblymember Wood served as Mayor when the City of Healdsburg became the first city in the state to pass a ban on the sale of tobacco products to anyone under 21 years old.

"It is incredible to see something I worked on in a small town in northern California turn into such a huge public health victory and something that will benefit the whole state. Finally, after decades of stagnation, we have passed the most significant tobacco reform legislation in 50 years in California. This policy will prevent countless young people from becoming addicted to a substance that has claimed the lives of millions of their ancestors," said Assemblyman Wood.
---
SHARE →
---
---