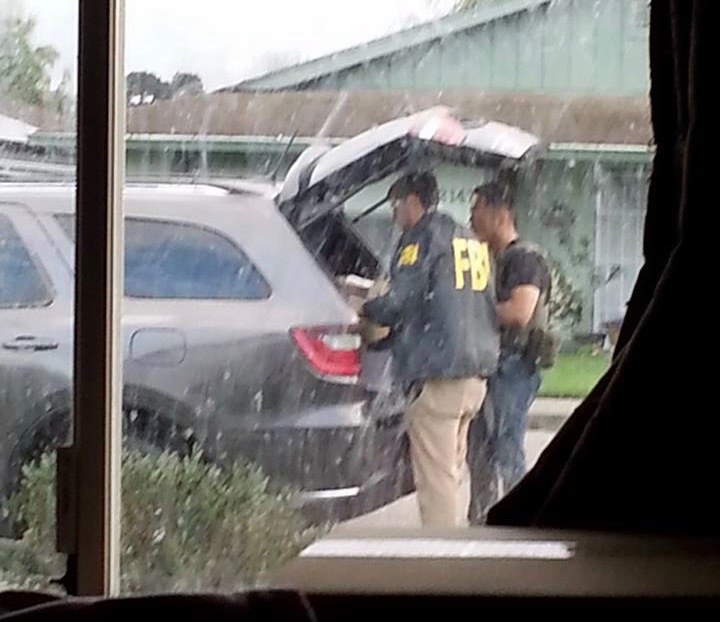 Agents from the Federal Bureau of Investigation, along with Fortuna police officers, surrounded a home in Fortuna this afternoon and conducted a search in connection with last week's arrest of two Fortuna High School students who were allegedly planning a "mass casualty event."
A neighbor, who asked to remain anonymous because of her personal connection to the families involved, tells the Outpost that shortly before 4 p.m. four federal law enforcement vehicles approached a home in the residential subdivision behind the Safeway in Fortuna. A Fortuna police cruiser was also on scene along with a truck hauling a trailer, according to the neighbor.
Agents and officers posted along the perimeter of the property and eventually entered the home, the neighbor said, adding, "I saw them take cameras and boxes full of evidence bags."
According to another neighbor the house being searched belongs to the family of a Fortuna High School student who had posted comments on social media saying there was a third person involved in the alleged attack plot.
The Outpost left a message with a Fortuna Police Sergeant seeking more information. We will update when we have more.
PREVIOUSLY: