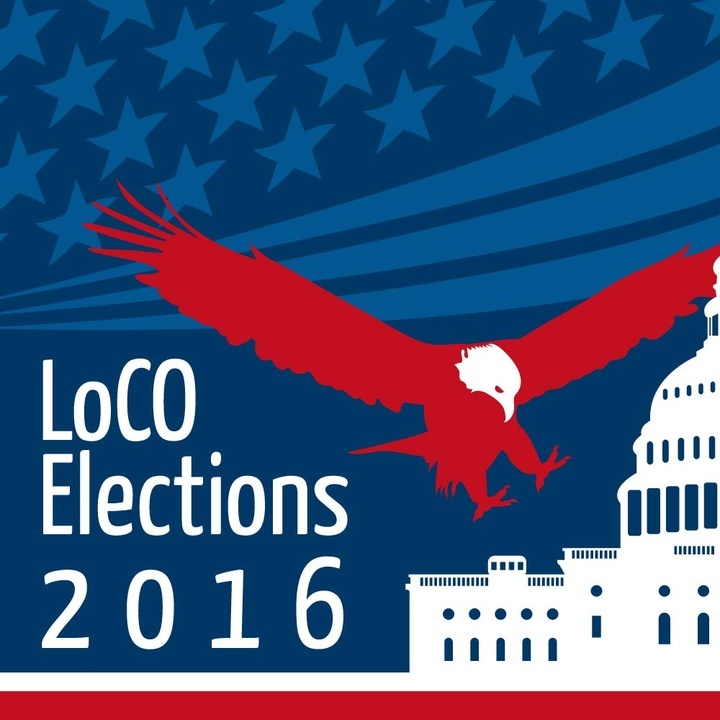 Praise be to whoever! We have entered the final stretch of this horrible, depressing election season. No. More. Please. Now, while none of the local races have approached the levels of yuck seen at the national level, that is not to say we are free from our own silliness.
As we've come to expect, a big part of local campaigning comes in the form of brightly colored, name recognition-buildin' yard signs. And what always seems to happen this time of year? Yes! It's screwin' with signs season!
On cue, this afternoon the Outpost received an email from Eureka City Council candidate John Fullerton informing us that, last night, between two to three dozen of his campaign signs had been stolen or destroyed. Behold!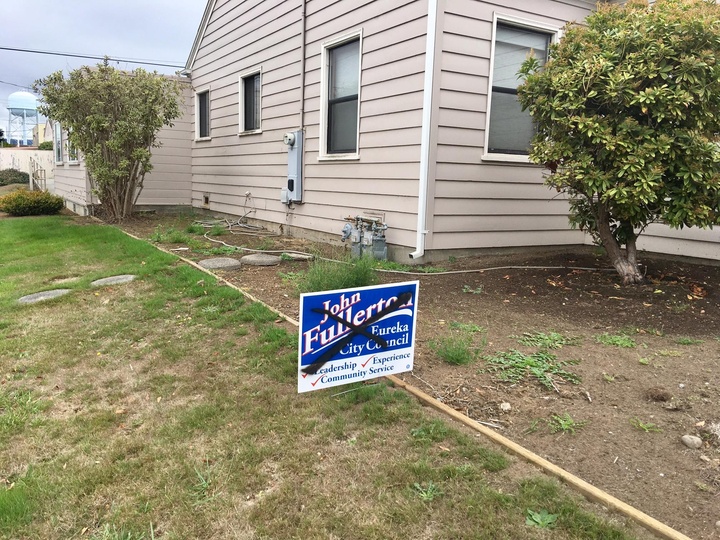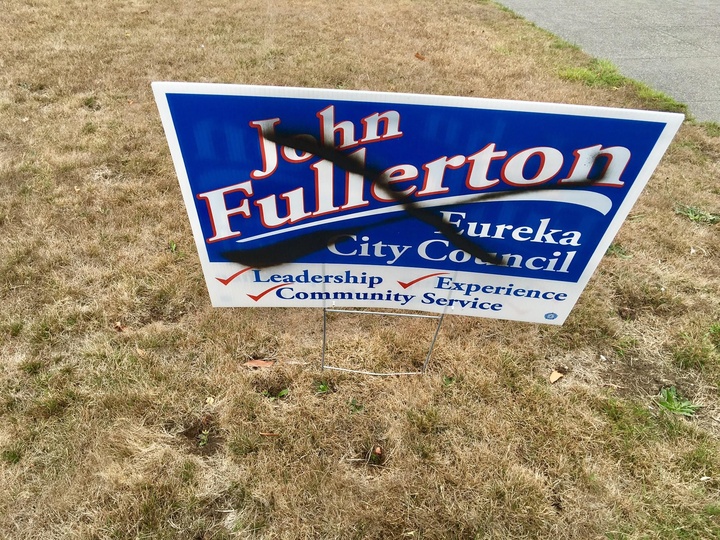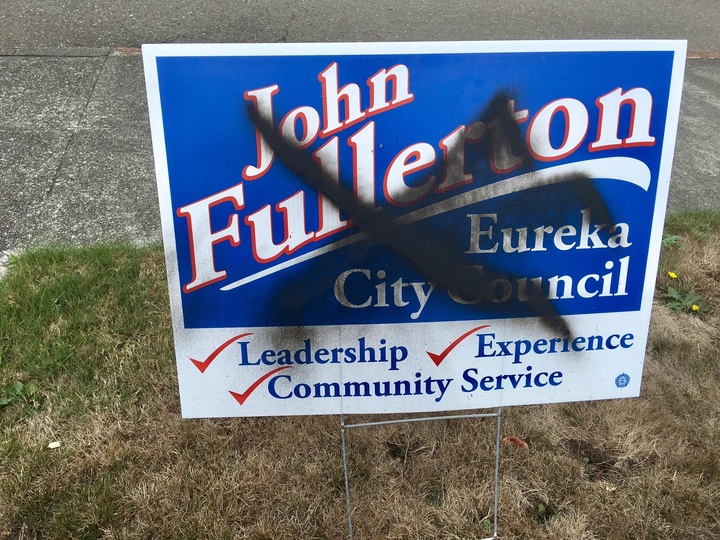 Yup. Fullerton sent along the photos, above, of the defacing and also did not shy away from speculating that the sign vandals were sympathetic to fellow candidate Austin Allison, his competitor in November.
"It is obvious that it was done by supporters of my opponent as only my signs were targeted," Fullerton wrote. "Other candidates and propositions signs were left alone."
Fullerton does not take kindly to sign molestation and went on to offer a cool $1,000 for information that leads to the identity of the vandals and/or thieves. We spoke to Fullerton on the phone to ask if he'd filed a report with the Eureka Police Department.
"I haven't yet, because the total value is less than a thousand dollars and they're already overworked and underpaid," he said, but added that he would file a police report if it would help get the word out.
"I have no problem filing one. I have a three o'clock appointment, but when I get out I will file one," Fullerton said.
For his part, Allison, reached by phone, strongly denied to the Outpost any involvement in the sign wars and condemned whoever was responsible for such "childhood antics."
"I think it's wrong," he said, noting that he too has had two of his own signs stolen from his yard this month. "By doing that you are violating the free speech of others. You're committing a crime."
As if it needs saying … don't steal signs.
25 days until the election.