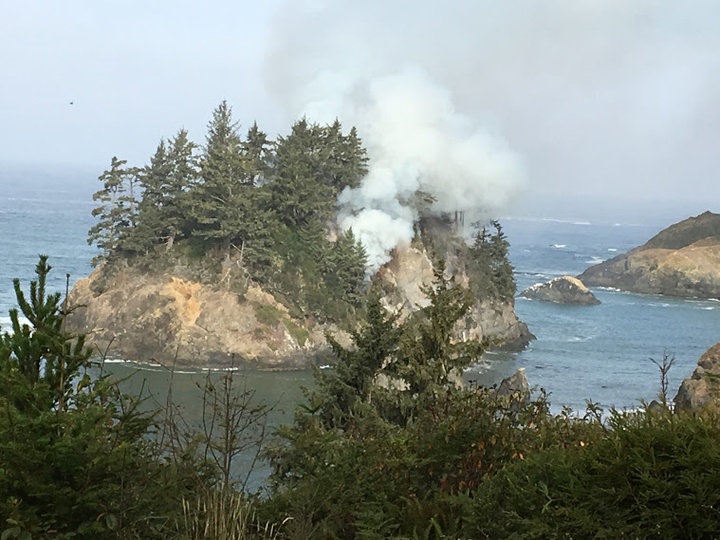 Pewetole Island is still on fire.
The scenic and historic little island off Trinidad Beach, home to an unusual stand of Sitka spruce, caught fire Thursday afternoon for reasons that are still unexplained. Calfire air resources dumped bucket after bucket on the blaze.
Then, yesterday, it caught fire again. More buckets were dumped.
Comes word this morning that either the island caught fire yet again, or else yesterday's blaze was not completely extinguished. Outpost Trinidad Bureau Chief Ted Pease notes that the island is putting out smoke in great quantity this morning.
Tweets Calfire:
The "Cove" fire on the Pewetole Island between Trinidad State Beach and College cove is burning again; resources will be accessing.

— CAL FIRE HUU (@CALFIRE_HUU) September 12, 2016
BLMs "COVE" Fire in Trinidad is being worked on daily by BLM with CAL FIRE when needed; BLM is working towards the best suppression efforts

— CAL FIRE HUU (@CALFIRE_HUU) September 12, 2016
###
PREVIOUSLY