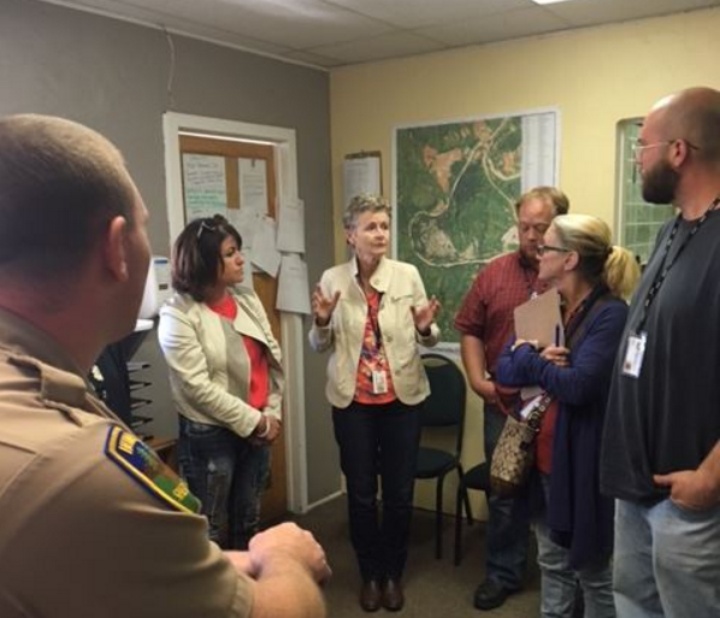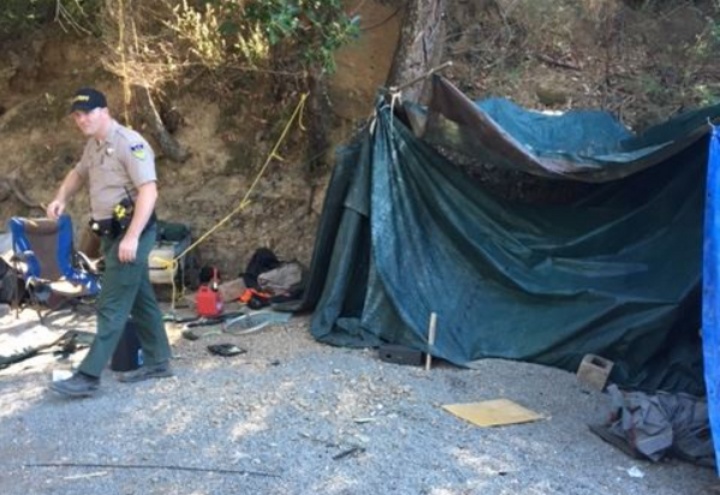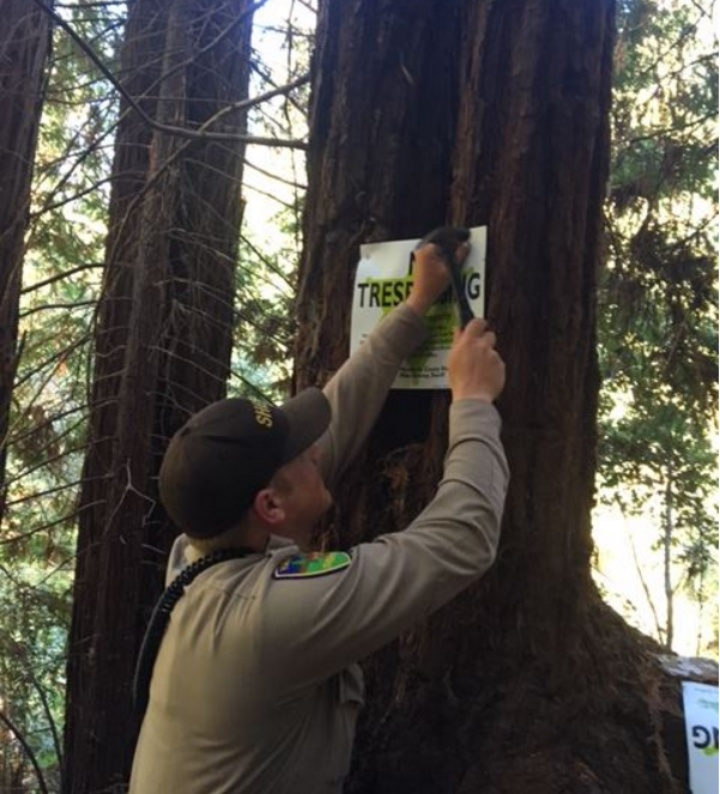 Photos: HCSO
There they are. Humboldt County Sheriff's Office release:
On Thursday, September 29, 2016, the Humboldt County Sheriff's Office conducted a one-day operation in Southern Humboldt homeless camps. This operation was in response to ongoing trespass camps that surround the Garberville and Redway areas. Also joining the operation were members from the Department of Health and Human Services, Environmental Health, District Supervisor Estelle Fennell, and a local property owner.

Due to the persistent efforts of Southern Humboldt Locals on Patrol, Eel River Clean Up, and Southern Humboldt property owners, most of the camps were unoccupied and cleared out. There were several health code violations and water diversions that were located and will be further investigated.

The Sheriff's Office would like to inform any property owners, who are experiencing trespassing, and would like assistance in dealing with transient camps, to call 707-445-7251 to make a report.
PREVIOUSLY: Connecting with SoHum's Homeless: A LoCO Walk-a-Long