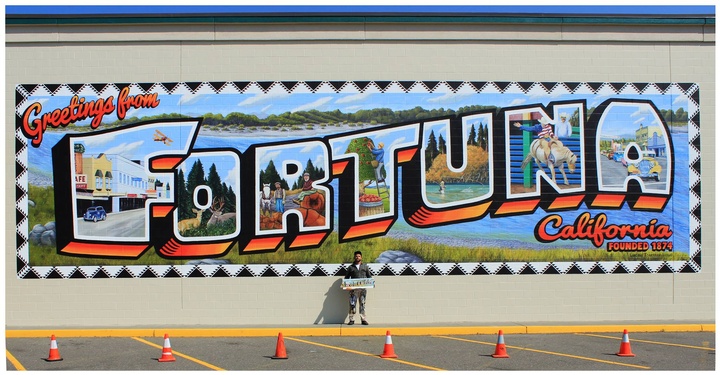 Ta-da!
After exactly a month of being confined to the Fortuna Ray's Food Place parking lot, local artist Lucas Thornton can finally rest his paintin' arm. The colorful, retro "Greetings from Fortuna, California" mural is officially complete and awesome. Woo!
"It feels so good I could flip," Thornton wrote on Facebook. "16' by 56' of hand mixed acrylic colors applied in thousands of brushstrokes to make one unified composition. Let's surf!"
Boom. Take a drive by your new public art this weekend, Fortuna. Look at it. Love it. For more, refer to LoCO's previous mural coverage here.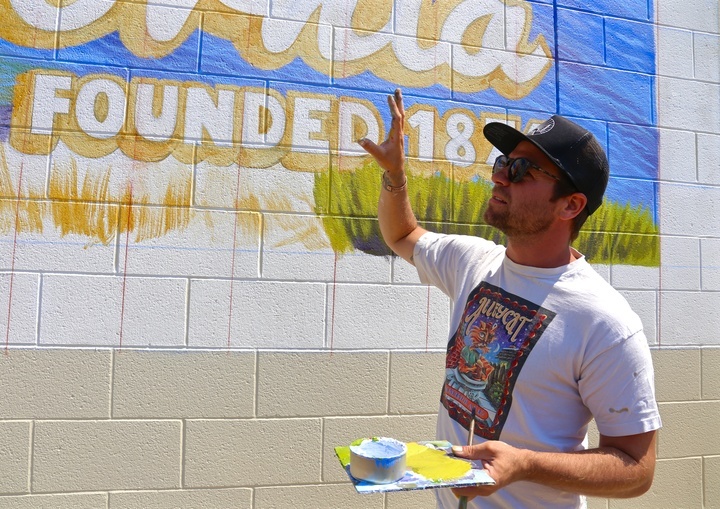 PREVIOUSLY: MURAL ALERT: You're Getting Some Pretty Classy Public Art, Fortuna!