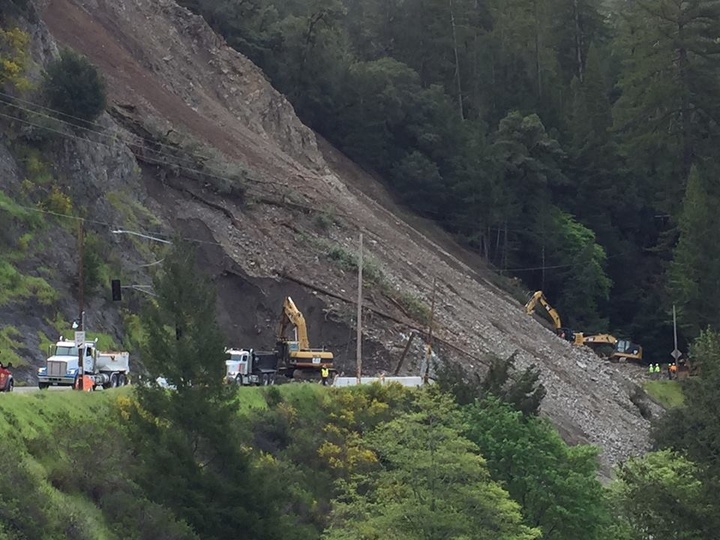 From Caltrans District One:
Work is progressing at both ends of the slide north of Leggett in Mendocino County this morning. We're evaluating whether the north end of the slide is stable enough to safely begin night work, which will allow our contractor to work around the clock to reopen the highway.

Additional specialized equipment will be airlifted in next week to assist in removing debris from the roadway.

At this time, our best estimates point to a reopening of U.S. Highway 101 to one-way traffic control sometime mid-to-late next week.

The highway will not be reopened this weekend, and there are no local detours available. Travel plans should include detouring over onto Interstate 5 via Routes 20, 36, or 299 to loop back towards U.S. 101 on the other side of the closure. Motorists should anticipate these detours to take upwards of 7 hours.
###
PREVIOUSLY: