One of five suspects in the murder of Tyson Eduardo Claros is being evaluated on whether he is mentally fit to stand trial.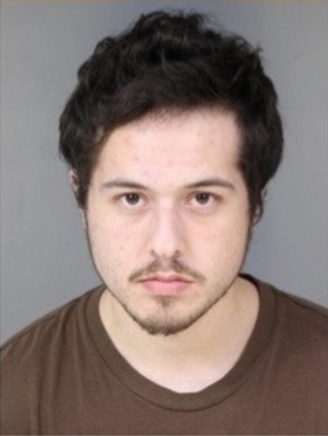 This morning Judge Christopher Wilson, at the request of defense attorney Russ Clanton, appointed a forensic psychiatrist to examine Hector Godoy-Standley, 21. Dr. Andrew Renouf will evaluate Godoy-Standley and offer an opinion on his mental competence. Renouf's report is due May 11.
In the meantime, the criminal case against Godoy-Standley is suspended. He remains in custody.
Godoy-Standley is one of five people charged with killing the 20-year-old Claros, who was shot to death on State Highway 255 in the early morning hours of Dec. 12. Godoy-Standley allegedly was driving the red Dodge Dart that pulled up behind the car Claros was riding in. Brandon James Mitchell then reportedly shot Claros four times and left him to die in the roadway near Manila.
Godoy-Standley was the boyfriend of 19-year-old Catherine "Catie" Lynn Suzanne Fode, also charged in the killing. She and Mitchell, 21, apparently believed Claros had molested their 3-year-old daughter. That allegation was never proven.
Tamara Nicole Thomson, 18, and her 23-year-old boyfriend Cesar Octavio Valenzuela are the other two suspects in the carjacking and murder.
Thomson, Valenzuela and Godoy-Standley were allegedly packing handguns. Mitchell is the only one charged with personal discharge of a firearm.
In an interview with sheriff's investigators after her arrest, Thomson said Godoy-Standley was "freaking out" after the shooting, saying "What did you get me into?"
Thomson told investigators she believed Claros was just going to get "an ass-whipping."
As of now there is one criminal case against Thomson and Valenzuela, who were arrested first, and another against the other three. The District Attorney's Office has filed a motion to join the cases, with arguments set for May 4. Because criminal proceedings have been suspended for Godoy-Standley, he will not be part of that hearing.
PREVIOUSLY: