PREVIOUSLY: Topless Driver Crashes Through PG&E Security Gate, Goes for a Dip in the Slough Before Being Arrested by Deputies
# # #
A Eureka woman charged with crashing her car through a security gate, then attacking the deputy trying to arrest her, is being considered for a supervised release from Humboldt County Correctional Facility.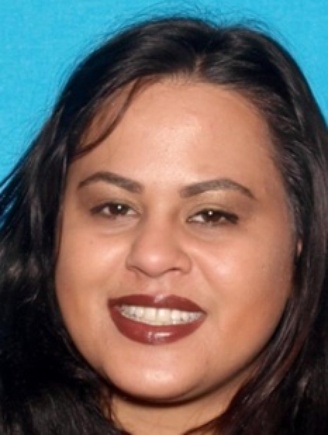 Today, at the request of the defense, visiting Judge Robert Crone ordered that Katherine Virginia Zacevich be evaluated to determine whether she's suitable for supervised release. The evaluation is done by the Humboldt County Probation Department and jail personnel, who will make a recommendation to the judge.
Zacevich, 24, is charged with battery on a peace officer and vandalism resulting in more than $400 damage. Her bail is set at $25,000. She also faces a separate misdemeanor charge of driving under the influence on June 27, just a few weeks before the latest incident.
Today Zacevich was dressed in a long-sleeved, fully buttoned jail jumpsuit. But the Sheriff's Department says she was wearing only pants on Saturday afternoon, when her car smashed through a gate at the Pacific Gas and Electric plant in King Salmon.
The first deputy to arrive found the half-naked Zacevich walking away from her wrecked car. She allegedly ignored his repeated requests to stop, then struck and attempted to kick him. According to the Sheriff's Department Zacevich then jumped into the nearby slough and swam for a bit. By now other officers had arrived.
Zacevich, after emerging from the slough, "continued to actively resist deputies' attempt to restrain her," the Sheriff's Department said. She was treated at a hospital before being booked into jail.
Authorities said Zacevich appeared to be under the influence of drugs, but for now there are no drug-related charges against her.
The deputy she allegedly attacked suffered "minimal" injuries.
She is due back in court Monday for the recommendation on her possible release. Deputy Conflict Counsel Hugh Gallagher represented Vacevich today, with Deputy District Attorney Carolyn Schaffer there for the prosecution.