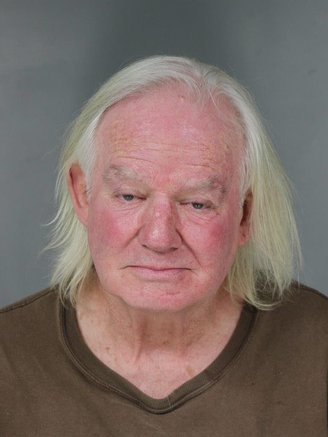 An elderly man accused of gunning down his roommate Friday night in their Eureka apartment pleaded not guilty today to murder with the special allegation of personal use of a firearm.

Deputy Public Defender Casey Russo entered not guilty pleas for David Alan Kobak, 75, charged with shooting 58-year-old Frederick William Loftus to death. Loftus was shot multiple times and pronounced dead in the apartment on the 1300 block of Sixth Street.
"Your plea is not guilty?" visiting Judge Bruce Watson asked Kobak during the arraignment this afternoon.
"Yes," Kobak responded.
At the request of Deputy District Attorney Whitney Barnes, Watson raised Kobak's bail from $1 million to $2 million. Barnes said $1 million is for the murder charge and $1 million is for the special firearm allegation.
It was Kobak who called Eureka police Friday about 6 p.m., saying he'd been involved in a shooting. Officers arrived to find Loftus lying on the floor, bleeding from numerous gunshot wounds. Life-saving efforts failed, and Loftus was pronounced dead.
Kobak was arrested immediately and lodged in Humboldt County Correctional Facility. Police served a search warrant at the apartment later that night and found a gun, spent shell casings and bullet fragments.
Asked about his income, Kobak told the judge he earns $1,420 a month. He was quiet and calm during the arraignment, occasionally tapping his toes and glancing at the television news camera set up in the courtroom.
His preliminary hearing is scheduled for Sept. 11. An intervention hearing, at which attorneys discuss the case privately, is set for Sept. 7.
###
PREVIOUSLY: