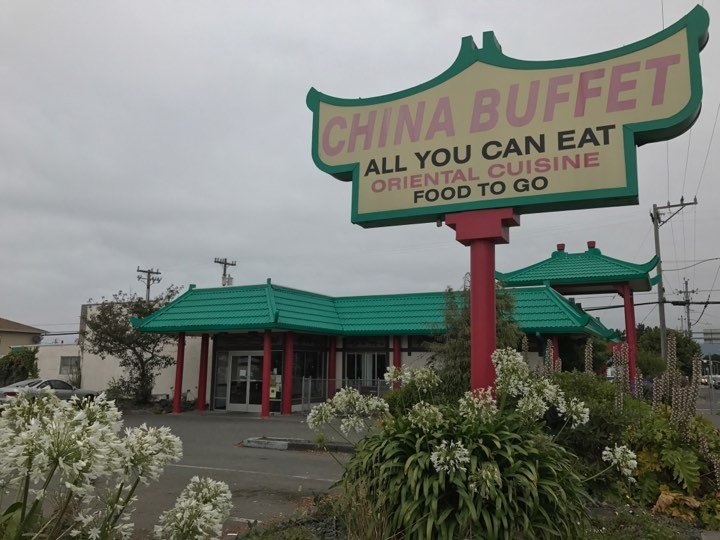 Two and a half weeks after being shut down by the Humboldt County Department of Health and Human Services Department of Environmental Health, Eureka's China Buffet has been reinspected and given the green light to reopen.
The restaurant was ordered to close after a routine inspection revealed a host of major health and safety code violations, including cockroaches and rats on the premises, food stored directly on the floor and raw chicken found on top of broccoli.
On re-inspection, the county obtained evidence that these problems have been addressed. According to the new inspection report, the owners hired exterminators for pest control treatments last Friday and another today. Those treatments "will continue each Tuesday and Friday of every week," the report states.
The owners have also installed a bunch of cockroach traps, sealed up the holes where rats were coming in and thoroughly cleaned the place from top to bottom.
"The violations observed 8/9/17 and 8/11/17 have been addressed to where the immediate risk to health and safety has been eliminated," the report states. "This facility may resume operation."
However, the inspector noted that the county's Environmental Health Division will "increase the frequency of routine inspections" until owners prove they're able to follow the state's retail food code requirements.
Read the full report here: OFFICIAL INSPECTION REPORT: CHINA ONE BUFFET