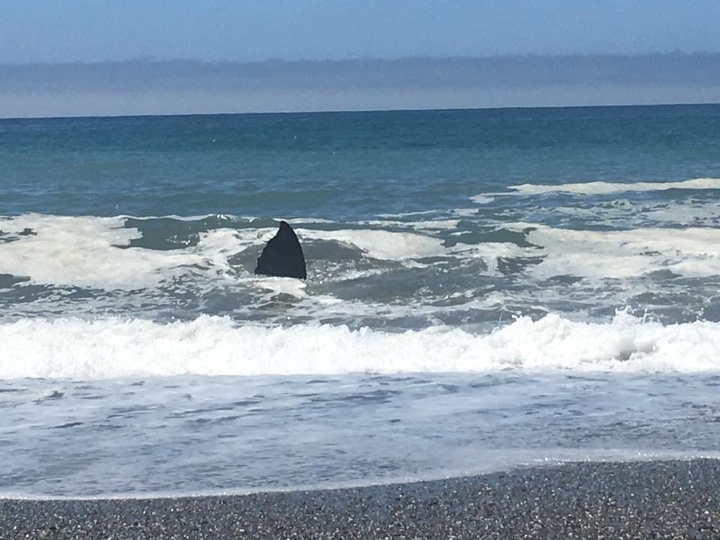 Whale, hello there.
A gray whale was spotted sploshing around the Big Lagoon seashore this afternoon, but don't worry. Local whale biologist Jeff Jacobsen tells the Outpost that healthy whales sometimes swim along the shoreline.
"They will forage in very shallow water," Jacobsen said. "Gray whales are very comfortable in shallow waters, from the lagoons in Baja to here. Moms with calves migrate between the waves along the coast here, most likely to avoid killer whales."
Jacobsen added that the fin showing in these images is likely the ventral side of the whale's right fluke. Or in other words, the underside of its big floppy tail.
Local beachgoer April Lane shares these photos of the event. Enjoy.