PREVIOUSLY

###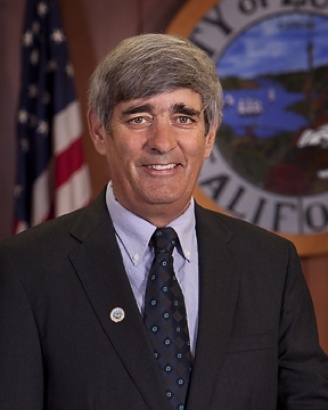 Eureka Mayor Frank Jager, who left his position as county coroner/public administrator in 2009 to become a member of the Eureka City Council, returned to work for that office in 2015 and 2016, according to payroll data available through Transparent California.

The coroner/public administrator's office, which was absorbed into the Humboldt County Sheriff's Office in February 2015, is currently under investigation after an Outpost inquiry revealed that employees of the office have been allowed to purchase items from estates being handled by the public administrator, a violation of state law.
Jager earned nearly $14,000 as a deputy coroner/public administrator in 2015 and another $15,000-plus in that position for 2016, according to Transparent California. That salary came on top of his annual pension of nearly $100,000. It's not clear whether Jager is still working with the coroner/public administrator's office. Contacted earlier this month, he declined to comment until the investigation is complete.
After granting the Outpost an interview at the outset of the investigation, Humboldt County Sheriff William Honsal has not responded to emails seeking more information. Earlier this month District Attorney Maggie Fleming asked the California Attorney General and FBI to take over the investigation.
Since originally reporting on this issue, the Outpost has heard from a number of people who said Jager personally showed up to homes of the recently deceased to retrieve cars or secure other assets.
We also obtained a copy of a 2015 incident report from the California Highway Patrol, which centers on a 2007 Ford sedan with disputed ownership following the death of a man named Charles Titlow. The report refers to "Humboldt County Coroner's Office employee Frank Jager" and says he told the reporting CHP officer "that his agency has been designated as the legal executor" to the estate in question.
Jager's role in these transactions raises questions about his criminal liability under California Government Code Section 27443, as does his own purchase of a 2001 Chevrolet S10 pickup that belonged to the estate of a Dewey Vrzina.
According to a receipt and other documents obtained through a California Public Records Act request, Jager paid $1,000 cash for the truck in January of this year. The private party resale value of a 2001 Chevy S10 pickup on Kelley Blue Book's website ranges from just over $2,000 for a short cab with standard equipment in fair condition to more than $3,500 for an extended cab in excellent condition.
It's worth noting that the documents obtained by the Outpost don't include detailed descriptions of the items in each estate.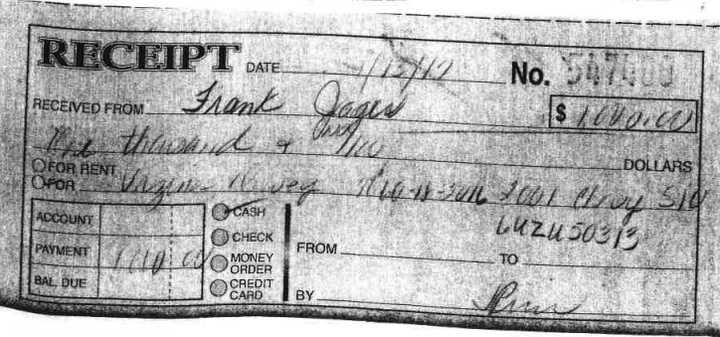 Sheriff's office employees were ordered to return items purchased from estates early this month. The Outpost asked Jager whether he planned to return the Chevy truck he'd purchased and he repeated his desire to wait until after the investigation ends before commenting.
Jager's wife, Sarah, also bought property from an estate being handled by the public administrator, purchasing a washer/dryer from the estate of Christine Williams for $200 in August 2016.
The law making this a crime for public administrators and their deputies or agents to buy property from estates being administrated by the same office went into effect in 2011, roughly two years after Jager retired as county coroner/public administrator. At the time that was an elected position with some independence from the Sheriff's Office.
Honsal said in local media interviews that at least six Sheriff's Office employees improperly bought property from estates being administered by the public administrator.