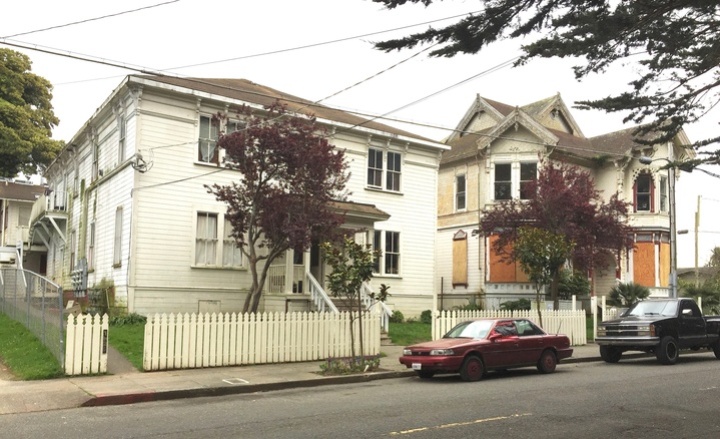 ###
PREVIOUSLY:
###
This afternoon comes word that the 21 neighbors who sued Eureka's most infamous landlords — Floyd and Betty Squires — over the nuisance conditions of two of their properties on G Street seem to have prevailed in their mass small-claims lawsuit.
In a ruling mailed to at least one of the plaintiffs, Judge Timothy Cissna found that "the properties at 1625/1635 [G Street] were negligently operated, managed, and maintained by the defendants, and constituted a nuisance."
Cissna cited, among other nuisance factors at the two locations, drug sales, excessive garbage, fire hazards, fighting, needles and condoms left strewn about, dilapidated exteriors, excessive police calls, vehicle break-ins, "bizarre behavior," gunshots and shootings.
Efforts by the Squires' to remediate the conditions at the buildings, Cissna ruled, were "inadequate and/or short-lived."
The 21 plaintiffs in the case had each asked for $10,000 in damages — the maximum allowed in small claims court. In the one ruling obtained by the Outpost, Cissna awarded only $3,000 to the plaintiff, saying that she had failed to evidence that would support the contention that her own property values had fallen by that amount due to the Squires' nuisance properties. We don't currently know how much each of the other 20 defendants were awarded.
Reached this afternoon, Eureka City Councilmember Kim Bergel said that the ruling proved that neighbors of nuisance properties do have legal remedies available to them.
"This really shows community collaboration," Bergel said. "It shows the public that you do have a choice."
###
DOCUMENT: