Marcia 'Marci' Kitchen, accused of running over and killing her daughter and another teenage girl, is scheduled for a jury trial in November.

This morning Judge Marilyn Miles set a Nov. 13 trial date for Kitchen, who was in court with her two attorneys and a group of supporters. A trial confirmation hearing was set for Oct. 10.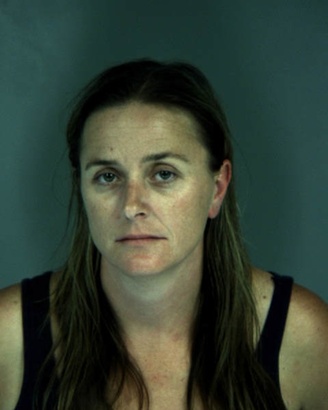 Attorney Ben Okin told the judge he expects the trial, including jury selection, to last a month.

Kitchen, 39, allegedly was driving drunk on Eel River Drive the evening of July 12 when her Jeep Wrangler struck her daughter Kiya Kitchen and Kiya's friend Faith Tsarnas, both 14. The girls had been skateboarding in the road.
Tsarnas died at the scene, and Kiya died in the hospital the next morning.
During Kitchen's preliminary hearing, her son testified that his mother came home intoxicated and asked him to drive her wrecked Jeep into a basketball hoop so she could claim that's how it was damaged. Kitchen told several people that she thought she hit a deer.
Kitchen, arrested after a two-month investigation by the California Highway Patrol, posted $750,000 bail and remains out of custody.
###
PREVIOUSLY: