Now cracks a noble heart.—Good night, sweet prince,
And flights of angels sing thee to thy rest!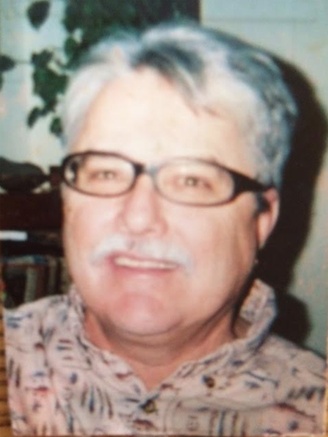 Michael Handly Maggio, Jr. passed away June 17, 2017 in Arcata. He was 67 years old. Michael was born in Coco Solo, Panama Canal Zone on August 4, 1949 to his parents Barbara (Redlich) Maggio and Michael H. Maggio, Sr. who was serving in the Navy. Michael traveled a great deal as a young child as he was a "Navy brat" and lived across America. He had wonderful memories of Alameda, California, and Pensacola, Florida, where he was active in his local parish and served as an altar boy in the Catholic Church. He graduated from North Kingstown High School in 1967. He served in the US Air Force in Vietnam.
After receiving a degree in Water and Wastewater Treatment Technology in Neosho, Missouri, Michael was the director of Weaverville's Water Treatment Plant for many years, and then worked at the Louisiana-Pacific pulp mill in Samoa. His favorite job was as a caretaker on the beautiful Escot Farm, owned by dear friends and benefactors Dr. Scott L. Holmes, and wife Esther Smith Holmes. There he and his wife were able to raise their two boys, Mario and Joey in the great outdoors, where they encountered bears and raccoons, rattlesnakes and skunks, and also worked a nearby cattle ranch in order to raise money for their own mini motorcycles. During this time Michael also had the privilege in helping Esther's father, retired Pastor Herman L.G. Smith, build the beautiful stone chapel that stands there today.
Michael was also a certificated Swiftwater Rescue and Raft Guide and worked many years guiding boat trips down the Trinity and Klamath Rivers. His love of local folklore and wildlife, along with his fishing skills, made him a popular guide. While living in the Willow Creek area, Michael and his wife were Tiger Cub and Cub Scout leaders for the Boy Scouts. Michael was also extremely proud of the community service work he did in the local Kiwanis chapter, and served as President for a number of years. He was active in the high school Key Club, which promoted public service, and his friendship with Tim Machado was especially important to him. He was also active as a coach and dad in the Klamath-Trinity Freestyle Wrestling Club, and coached kids from age five through high school. He was very proud of his sons' achievements in this sport: not just for their "wins'" but for the determination and sacrifice it took. He made great friends in the wrestling community, notably Jim and Todd Fattig.
In the late 1990's he and his family moved to the coast, and he became a school custodian. He enjoyed working with kids and staff, and his friends Dave Sloan and Rex Grow.
Michael's greatest passion was fishing, and those who knew him had many stories to tell about adventures kayaking for sharks, going far out to sea for halibut, fishing a ripple on a creek for rainbow trout, or trying to win the fish derby in various towns. He enjoyed several trips to Rancho Leonero in Baja Mexico, where he would fish all day, and his wife, Mindy, would read or snorkel all day. He was also able to fish in Hawaii, but said nothing compared to his beloved Trinity River or Trinidad Bay.
Oftentimes Michael would arrive home with huge amounts of salmon or other fish and tell his wife to "start calling people on the list!" because there was far too much for them (and Mindy didn't like salmon). He was extremely generous with his "catch" and when hosting yearly crab dinners for friends for the "Christmas Eve Eve Trivia Championship Competition", he would either catch all the crab himself, or buy it and crack all of it for his many guests. In retirement he would come to his wife's classroom and teach elementary students how to tie knots, use a spinning reel and cast. His best fishing pals were Bob Zimmerman, of Lewiston, CA, and Glenn Ramos of Alaska.
Michael's eldest son, Jason, was born in 1973 and he treasured time spent with his first born. He took Jason camping and fishing with him whenever he could, and they had a memorable cross country trip from Rhode Island to California in a VW camper when Jason was a baby! Michael was proud when Jason's various companies took off and became successful world-wide. Michael and Mindy were thrilled to spend precious time in Sayulita, Mexico with Jason and his lovely wife, Vanessa, two years ago, with their extended family.
Michael is survived by his wife Melinda Lovitt Maggio, of Arcata; their 38th anniversary would have been July 7, 2017. His two sons, Jason Michael Maggio of Sacramento, and Mario Rosario Maggio of Eureka, survive him. He leaves behind seven grandchildren: Mykah Maggio, Zoe Maggio, Berlin Maggio, and Adalyn Maggio, daughters of Jason and Vanessa; Sienna and Olivia Maggio, daughters of his late son Joel Louis (Joey Maggio) and his wife Renee Maggio, of Redding, and Luca Michael Maggio, son of Mario and Katie Maggio of Eureka. His brother in law Tim Lovitt, and wife Lili, of Douglas City and their children mourn his passing as do his sister in law Melissa Jones and her husband Larry, and their children and grandchildren
His sisters Pam and Kathy Maggio of Rhode Island and their children survive him, as do his brother Keith Maggio, wife Diane Maggio, and their family in Florida. Many other cousins and extended family throughout the east coast also grieve his passing.
He is predeceased by his son Joel Louis (Joey) Maggio, who died June 2, 2017 at age 35; his father and mother Michael H. Maggio, and Barbara M. Maggio, respectively, and nephew Michael Maggio, of Florida. His mother in law Phyllis Lovitt and Aunt Helen Johnson also predeceased him.
Michael was extremely proud of his grandfather, Rosario's immigrant story of coming to America in the early 1900's from Sicily, Italy, and working on the railroad in order to pay for his six siblings to also emigrate. His grandfather attended night school, earned a Law Degree and became the District Attorney for the Bronx.
A private family memorial will be held. His family is extremely grateful and humbled by the outpouring of love shown for the passing of his son Joey so recently, and the support of so many friends and family. Michael was a wonderful man with "a servant's heart" who will be greatly missed.
# # #
The obituary above was submitted by Michael's family. The Lost Coast Outpost runs obituaries of Humboldt County residents at no charge. See guidelines here.