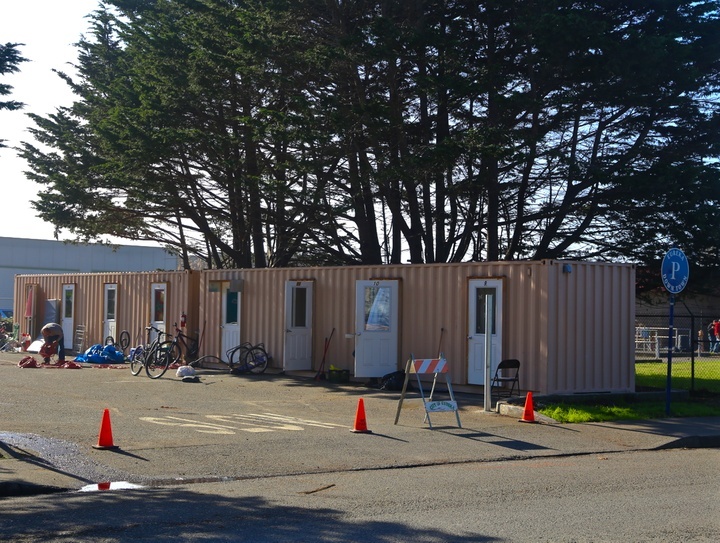 Press release from the Humboldt County Department of Health and Human Services:
The 2017 homeless preliminary Point-in-Time (PIT) count data is available, showing a total of 668 people in Humboldt County experienced homelessness on the night of Feb. 27, compared to 1,180 counted in 2015.

The biennial PIT count, conducted by the Humboldt Housing and Homeless Coalition (HHHC) and local volunteers, documents the number of sheltered and unsheltered homeless people on a single night during the winter.

The count is a HUD requirement. Information gathered during this count is used by local planning departments and by county nonprofit agencies in grant applications and planning.

More than 15 agencies and 80 trained volunteers assisted in this year's PIT count which showed Eureka having the largest homeless population in Humboldt County, followed by Arcata.

Sally Hewitt, HHHC co-chair and Humboldt County Department of Health & Human Services senior program manager, said the volunteers and assistance from community partners contributed to the count's success. "We had homeless volunteers help with planning and counting."

While the count provides important information about the local homeless population, it is not a scientific survey. The number of people counted each year is to some extent dependent on the number of volunteers available to do the counting. There were fewer volunteers this year, which could in part account for the lower number of homeless people counted.

Still, it seems likely that some of the rehousing efforts in the past year are having an impact, including the 30-60 Housing First campaign, CalWORKs Housing Assistance Program, Betty Chinn's efforts, and accommodations made by local landlords in our communities.

The count takes place in communities across the U.S. on a single night in January. This year Humboldt County received a waiver from the U.S. Department of Housing and Urban Development (HUD) that allowed the count to be conducted in February.

Starting the morning of Feb. 28, and going through the week, volunteers connected with homeless people throughout the county to administer voluntary surveys with questions about age, physical and mental health status and where they had slept on the designated night.

For the purposes of PIT counts, people experiencing unsheltered homelessness are defined by HUD as individuals or families with "a primary nighttime residence that is a public or private place not designed for or ordinarily used as a regular sleeping accommodation for human beings, including a car, park, abandoned building, bus or train station, airport, or camping ground."

People experiencing sheltered homelessness are defined as individuals or families "living in a supervised publicly or privately operated shelter designed to provide temporary living arrangement (including congregate shelters, transitional housing, and hotels and motels paid for by charitable organizations or by federal, state, or local government programs for low-income individuals)."

The 2017 PIT Count committee included representatives from the North Coast Veterans Resource Center, Arcata House Partnership, Humboldt County Department of Health & Human Services, Alcohol Drug Care Services, Inc. and Affordable Homeless Housing Alternatives. The count was funded in part by a grant from the Smullin Foundation.

"Local businesses helped out, especially North Coast Co-op who once again donated 50 pounds of excellent coffee, and thanks to the Smullin Foundation for its monetary donation," Hewitt said.

The HHHC is still in the process of analyzing the data and comparing it to previous years and will post a final report to its website upon completion.

The HHHC is a coalition of housing advocates, businesses, funders, elected officials, service and housing providers, faith-based organizations and other community stakeholders working together to identify and address local housing needs. In Humboldt County, the HCCC is the lead organization for homeless issues and the federally designated Continuum of Care.

For more information about the HHHC, visit its website at http://humboldthousing.org/about-thehhhc/.