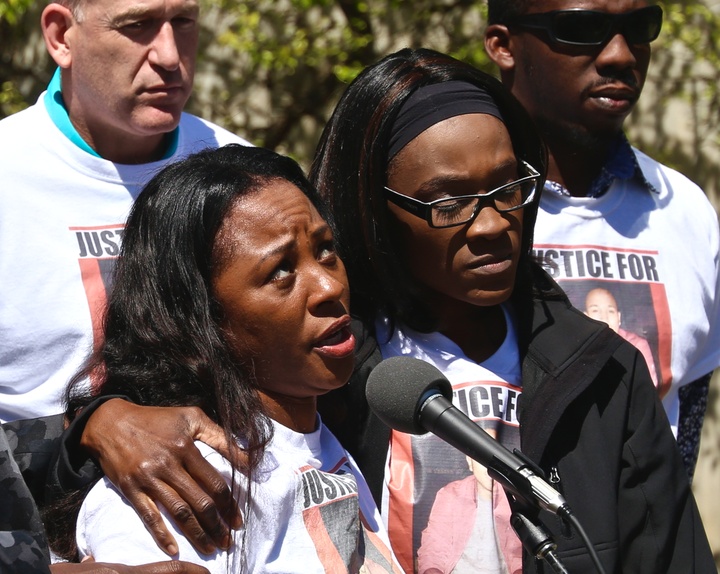 It's been over a month since Charmaine Lawson was "robbed" of her son — 19-year-old Humboldt State University Student David Josiah Lawson — and she still doesn't know who killed her boy.
"This is very difficult for us, but I have to be here for my son," she said.
At an afternoon press conference at Humboldt State University's UC Quad, Lawson pleaded with anyone who was at the house party where Josiah was killed to come forward if they have any details not yet shared with law enforcement.
"I'm speaking to the mothers of every person that was at that party that night," Lawson said. "Sit down with your children again. I don't care how small it is just ask them, 'What happened?' What happened? Someone knows what happened to my son. And as a mother I am pleading with you to come forward."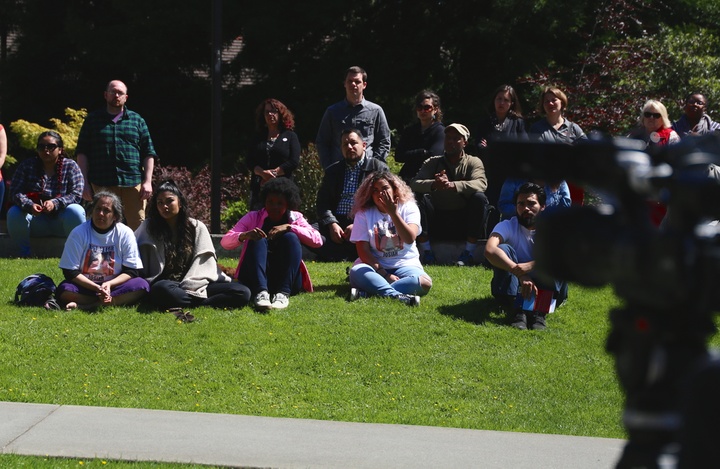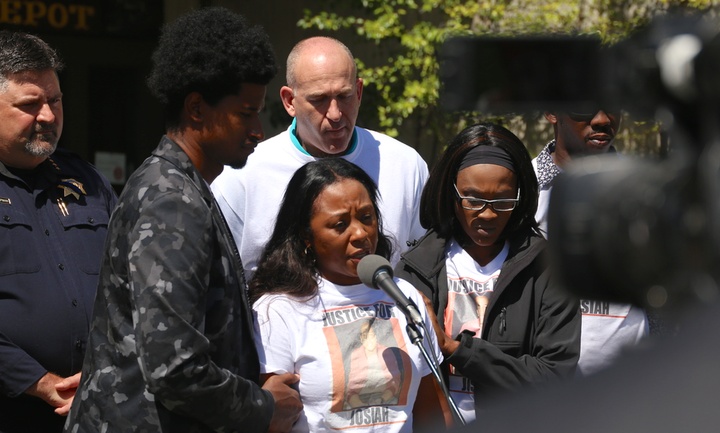 Surrounded by family members, Josiah's friends and Arcata Police Chief Tom Chapman, Lawson offered a reward of $10,000 for anyone who can provide law enforcement information that leads to an arrest and conviction of Josiah's killer. She also directed those who'd like to make a donation toward the "Justice for Josiah" cause to the family's GoFundMe page.
"This is a mother's worst nightmare," Lawson said. "No mom should ever receive the phone call I received that morning telling her that her son is dead."
Lawson recounted some of the immense pain she has experienced in the last month, noting that she did not get a "Happy Mother's Day" call from her son last Sunday. Additionally, this Saturday would have been Josiah's 20th birthday.
"This will never be OK, but at least give us a little bit of closure," Lawson said, again restating her plea to attendees of the Spear Avenue gathering. "I need you to come forward."
Keesha Weaver, Lawson's cousin, stood close to her grieving family member for the duration of the event and spoke briefly, noting that her son and Josiah were only four months apart in age. She too pleaded with anyone who may have information about the case to come forward to help heal the heart of her loved one.
"I can't even fathom what she's going through," Weaver said. "Help her her be able to move on."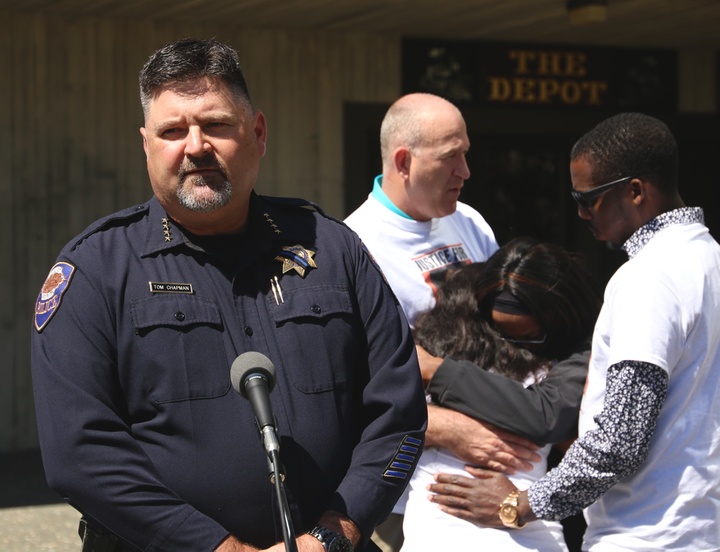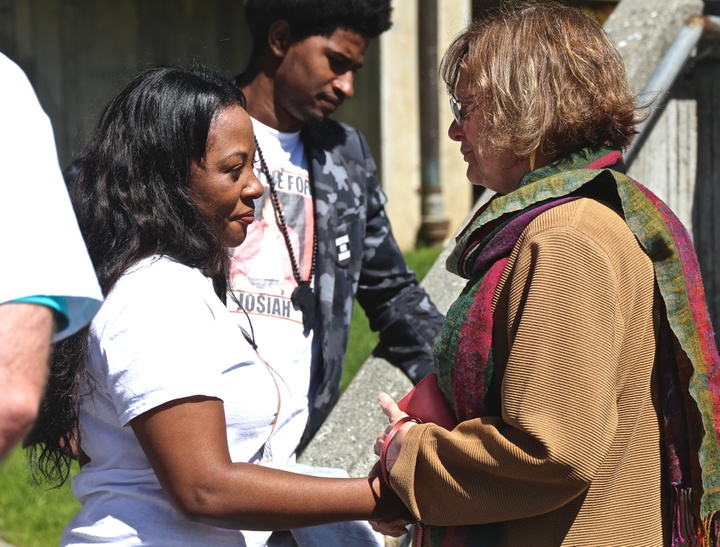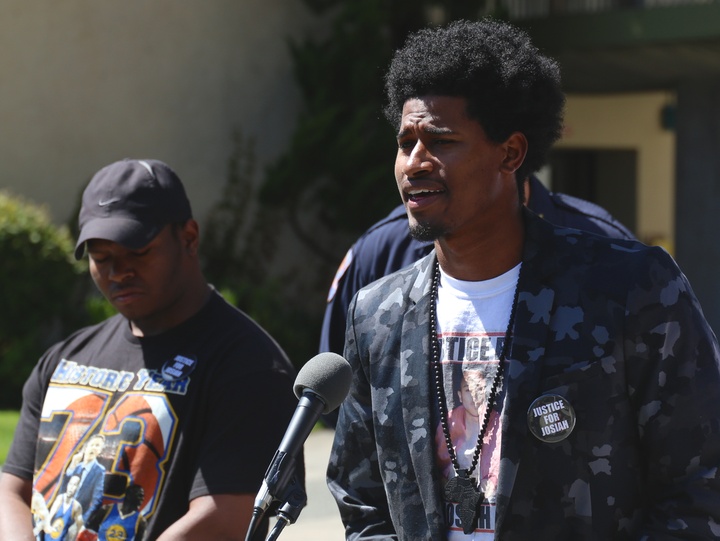 Elijah Chandler, HSU student and a close friend of Josiah's, said he and his friends have not felt safe in the community knowing Josiah's killer has not been brought to justice. He assured anyone who came forward with info that they would not be punished for being at the party where Josiah was killed.
"Have the courage to do the right thing because people are hurting right now and they will continue to hurt deeply until they know the answers to what happened that night," Chandler said.
Anyone with information about the night of Josiah's death is encouraged to call the Arcata Police Department at 707-822-2428, the Lawson family's attorney Justin Sanders at 213 426 5000 ext. 1000 and/or Humboldt County District Attorney Maggie Fleming the 707-445-7411.
Full video of the today's press conference below, courtesy KHSU.
LAWSON STABBING DEATH COVERAGE: