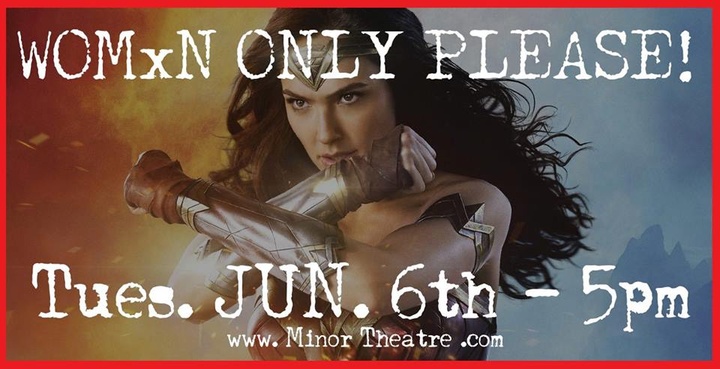 You may identify as a superhero fan, but if you don't identify as a woman, the Minor Theatre asks that you kindly not attend their "NO GUYS ALLOWED" screening of "Wonder Woman" next Tuesday.

The theater announced in a Facebook event yesterday morning, that on June 6, at 5 p.m., a special women's-only screening of the movie will be held to celebrate women empowerment and Hollywood's first modern superhero summer blockbuster to feature a female lead.
"When we saw what our favorite theatre in Austin was up to, we thought, why isn't this a national event? Let's do our part Arcata," the Minor Facebook post reads. "Celebrate the first female Superhero lead, with a very special NO GUYS ALLOWED screening!!! Sorry bruh, this is for female identifying people only, staff included!"
Originating at the Alamo Drafthouse Cinema in Austin, Texas, the women-only "Wonder Woman" screenings have drawn mixed reactions from moviegoers nationwide. And although Minor co-owner Merrick McKinlay promises to donate the theater's portion of the show's ticket sales to a local women's group, the Minor's Facebook announcement received a similar response.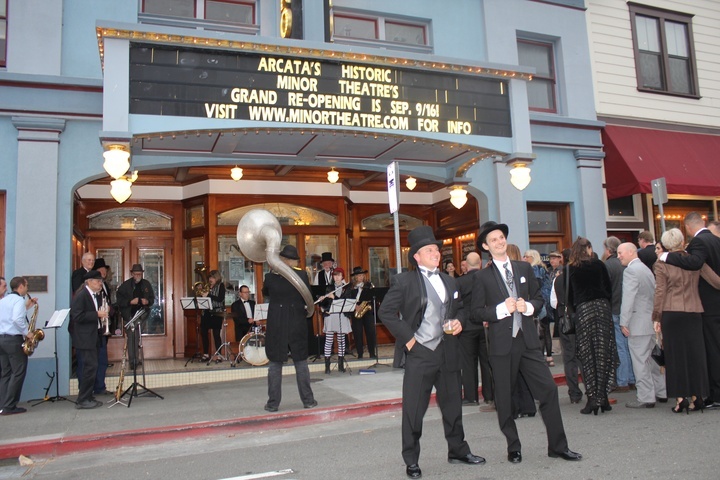 "I would never image that someone could tell me I wasn't allowed in the theater for a certain showing based SOLELY on my gender," one person wrote on the Minor Facebook post. "This is messed up. This is not what equality looks like."
While some are upset with the event's theme, McKinlay told the Outpost that there will be 12 screening of the movie per week once the film comes out on Friday, and that people who identify as any gender are welcome to attend the other screenings.
"I was following what was happening with the Drafthouse and I somewhat expected this reaction, but our intention isn't to piss people off, it just seems like a really cool idea," McKinlay said. "It's something a little extra than just watching a movie, there's a little sense of culture, empowerment and the feeling that times are changing."
McKinlay added that while the theater hopes only women will attend the event, no one will be asking people what gender they identify with at the ticket booth.
"We do plan on having some sensitivity training at the box office," he said. "We're not checking anybody's cards or anything. At the end of the day, it's something that's meant to be in the right spirit. If you feel like you have the right to be there, be there."
Moviegoers interested in the event are encouraged to get their tickets early as the event is expected to sell out fast.