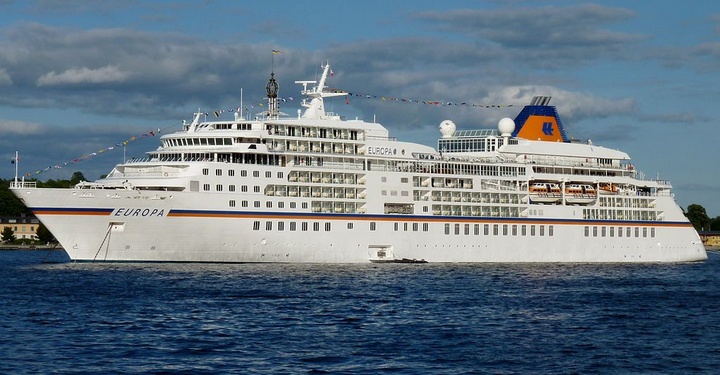 When the Hapag-Lloyd schedule managers for the MS Europa planned their spring cruise from Honolulu to Vancouver — stops in Hilo, Los Angeles, San Francisco and Seattle — they penciled in a special port-of-call for the well-heeled passengers of what has oft been dubbed "the best cruise ship in the world."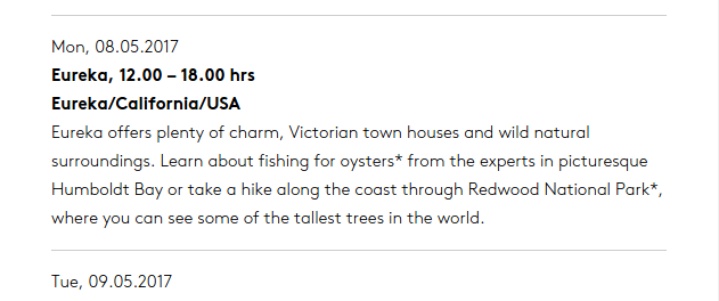 Look at the date on that, remember that we are dealing with a European cruise ship company that writes its dates Eurostyle, and you see that that the big day was yesterday.
How did it go? It didn't. The Europa breezed right past us yesterday, on toward northern shores.
Given that cruise-based economic development strategies are a thing that arise in local political discourse from time to time, the Outpost was eager to find out why we were spurned. Did recent heavy winds made a landing unfeasible? Has our silty bay become too shallow? Engine trouble, norovirus — something like that?
Nope. Yesterday we reached out to Hapag-Lloyd through their United States media contact, who this morning got us an answer from corporate HQ on the continent. It said:
The decision not to call at Eureka was already made in the beginning of this year. We changed the routing in order to offer our guest another overnight in San Francisco.
… but they forgot to change the schedule on the website.
So it looks like it's nothing we did, it's just what we are. Or aren't. As of this writing, the Europa is off the coast of Astoria, passing the mouth of the mighty Columbia River.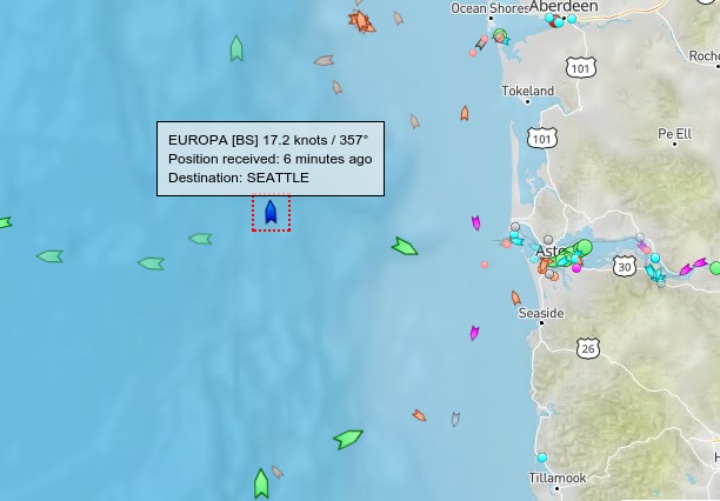 Bon voyage.
###
PREVIOUSLY: