UPDATE, 5:50 p.m.: District Attorney Maggie Fleming, who was on the hiring committee that preceded Marcus's hire but reportedly did not recommend him for the job, gave the Outpost's Rhonda Parker the following statement:
For both ethical and practical reasons, our County's criminal justice system needs an effective Public Defender's Office. I am optimistic that the next Public Defender will lead that Office in a positive direction.
# # #
UPDATE, 4:50 p.m.: County staff is slated to recommend Kaleb Cockrum be appointed interim public-defender at the December 5 Board of Supervisors meeting, according to a draft agenda item forwarded to the Outpost. Cockrum is currently a deputy public defender with the county working as the supervising attorney for that department's conflict counsel division.
Meanwhile, the only supervisor to respond to emailed questions regarding David Marcus's tenure and abrupt departure before 5 p.m. today was Third District Supervisor Mike Wilson, who would only say, "I'm glad that's over."
# # #
Original post: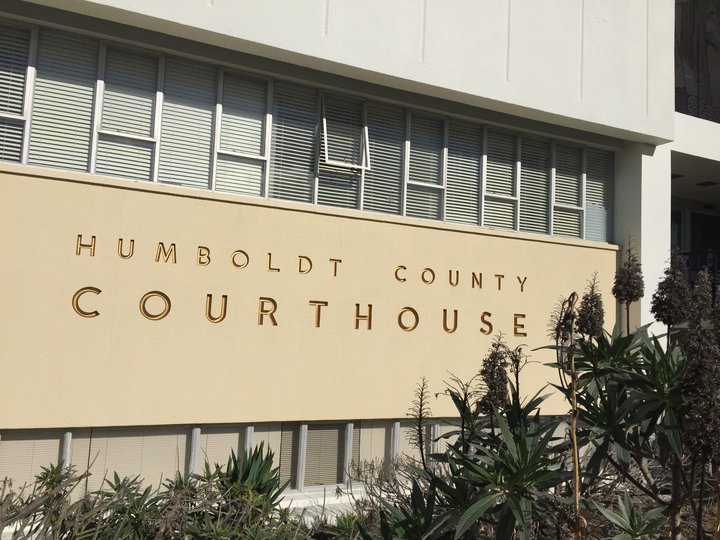 Looking back on our coverage of now-departed Public Defender David Marcus, we can't help but notice how often we've described him as "embattled." But, hey, it's apt.
The furor began almost immediately after the Board of Supervisors announced his hire back in February, with a host of local defense attorneys crying foul over a hiring committee that was stacked with law enforcement and that included not a single defense attorney.
Before long, local defense attorney Patrick Griego filed a lawsuit challenging Marcus's qualifications for the job on the grounds that he hadn't appeared in a California court for more than a year prior to his hire, as required by state law. As Thadeus Greenson documented in the North Coast Journal, Marcus's stated work history was challenged by some former colleagues, and his most recent professional credentials proved extremely difficult to verify.
While the Board of Supervisors stood by its decision to hire Marcus, many experienced attorneys in the office jumped ship. And with Griego's case looking stronger with each recent court ruling, the Board of Supervisors held a closed-door performance evaluation late last month.
It's not clear what, if any, decision was made behind those closed doors, but Marcus packed up his office and split last Wednesday. (The Outpost has asked for a copy of his resignation letter. Public Information Officer Sean Quincey said it's being reviewed by county counsel to see if it's "releasable" in whole or in part.)
The only employee from the office willing to comment thus far has been Deputy Public Defender Kelly Neel, who said simply, "I wish him well."
We've reached out to all five county supervisors for comment. We'll update this post — or write a new one — if they respond.
In the meantime, here's a press release from Griego's office announcing that the lawsuit is being called off:
We have been informed that Mr. Marcus has resigned from his position as Public Defender. Based thereon, we will be dismissing our lawsuit against the County.

Our lawsuit was based on a statute that defines criteria for eligibility to serve as Public Defender in California. In our view, eligibility for appointment is a low bar for a candidate to meet. The controversy surrounding Mr. Marcus was based on questions regarding his job performance, a matter that is addressed through the confidential County Human Resource process.

There is no evidence that the District Attorney and/or the Sheriff improperly influenced the selection of Mr. Marcus as Public Defender.

Our office wants to thank the Public Defender's Office employees who stepped up and demonstrated their commitment to their clients, as they do on a daily basis. We also want to thank the private citizen petitioners who understood the value in continuing to provide a strong Public Defender's Office to our community.