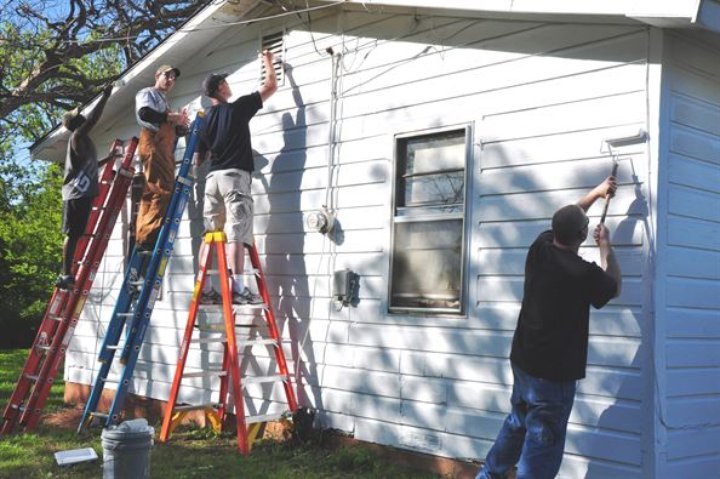 The City of Eureka was recently awarded a $1 million Community Development Block Grand from the California Department of Housing and Community Development, and staff would like nothing better than to loan that money out to some low-income folks looking to buy a house or maybe fix up the one they already own.
But it's proving surprisingly hard to find qualified takers for the low-interest loans on offer. The City is ready to loan families up to $100,000 in down payment assistance, with no loan payments due for 30 years. But so far this year no one has taken advantage of the offer.
"It's a great program," said Eureka Housing Projects Manager Melinda Peterson. "We're really just having a hard time getting folks to qualify."
That's because the state has strict income cut-offs. A single person can't make more than $33,550. A family of two can't make more than $38,350. If you're a family of three the cutoff is $43,150, and for four it's $47,900.
So you have to be poor enough to qualify, but still in the market for a house. Alternatively, the City could use the money to give some low-income homeowners fix-up loans.
"We could have as many as five to eight borrowers," Peterson said. "We just need to get folks in as quickly as possible."
Peterson explained that a qualifying recipient for the homebuyer program would go out and get a traditional mortgage with the mortgage-lender of his or her choice. The program allows a home purchase of up to $256,000. The City would then make a second loan of up to $100,000, and payments on that second loan wouldn't be due until the first loan was entirely paid off.
Since a standard home loan is 30 years, that means it could be three decades before the City gets a return on that investment, though Peterson said if the housing market takes off as it did before the big crash in 2008, people may wind up selling their houses long before the term of the loan. In such cases the City would get reimbursed sooner.
For more info on the program, click here.