The preliminary hearing is now set for January in the case of a former Humboldt County correctional officer charged with sexually molesting three boys.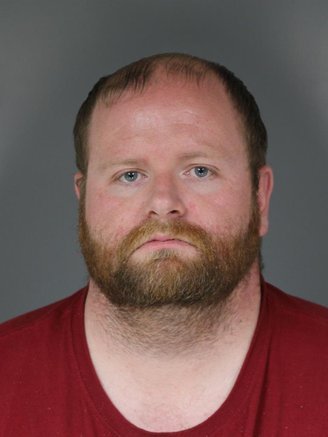 Today Judge Christopher Wilson granted a continuance motion by Deputy Public Defender Kelly Neel, representing Cory Jordan Fisher Sr. Fisher's preliminary hearing was scheduled for next week, but Neel told the judge she needs to review evidence received last week from the prosecution.
Deputy District Attorney Stacey Eads did not object to the delay, saying she had recently provided "a fairly significant amount of material" to the defense.
Fisher's new preliminary hearing date is Jan. 11. He has pleaded not guilty to eight counts of child molestation and one count of battery with serious bodily injury on one of the alleged victims.
Fisher, 30, worked as a local correctional officer for 11 years before resigning in August and moving to Southern California. In the same month, Eureka police received a report that Fisher had possibly engaged in long-term sexual and physical abuse of children.
Fisher was arrested in San Bernardino and brought back to face the charges, which could mean life in prison if he is convicted.
The burly, bearded former officer is being segregated from the jail's general population. Today he agreed to waive time for his preliminary hearing. During the brief hearing he glanced once at his estranged wife, who was in the courtroom audience.
PREVIOUSLY