The preliminary hearing has been postponed for an elderly Eurekan accused of gunning down his roommate in their Seventh Street apartment.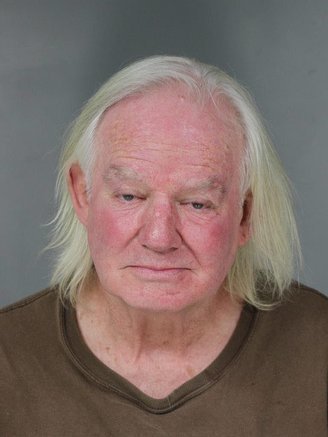 This morning Judge John Feeney granted the delay requested by Deputy Public Defender Luke Brownfield, representing 75-year-old David Alan Kobak. He is charged with shooting Frederick William Loftus to death the evening of Aug. 25.
Kobak's next hearing is Nov. 15, when a new date may be set for the preliminary hearing.
It was Kobak who called Eureka police to report the shooting. Officers arrived to find Loftus, 58, bleeding from numerous gunshot wounds. He was pronounced dead at the scene.
No motive has been revealed for the killing. Police have said it did not appear to be a case of self-defense.
The preliminary hearing, held to determine whether there is enough evidence for a trial, is expected to last about four hours. Feeney noted today that with the packed court calendar, the hearing could not have proceeded anyway.
The case is being prosecuted by Deputy District Attorney Whitney Barnes.
Kobak remains in Humboldt County Correctional Facility on $2 million bail.
PREVIOUSLY: