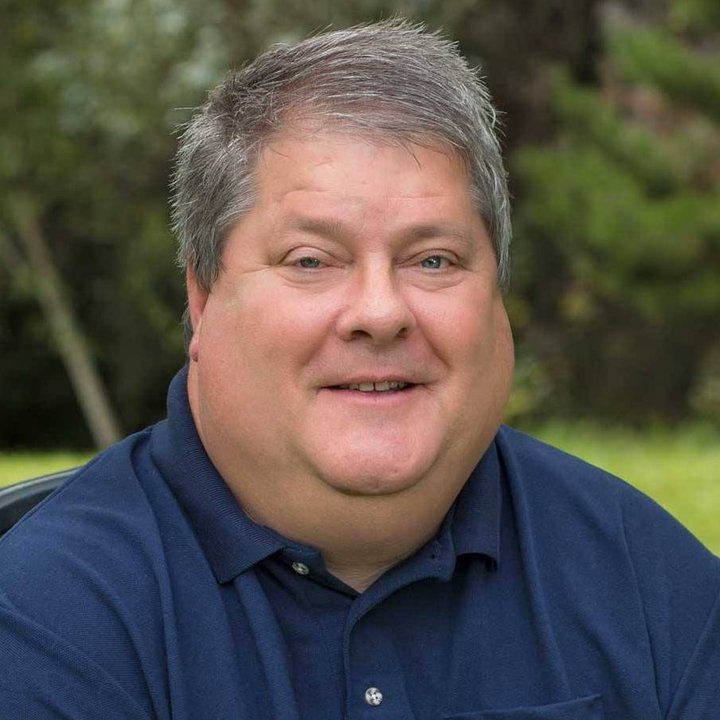 PREVIOUSLY:

Thomas Ross has served on College of the Redwoods' Board of Trustees for nearly two decades, and he's surprised at how much attention this year's election is generating — surprised and a bit suspicious.
"There's a lot of buzz being generated for a school board seat," Ross said during an interview in Old Town Eureka Wednesday. "My biggest concern is I think there's outside interest in our district supporting him."
The "him" in question is Dan Kelley, a business tech coach and recent Humboldt County arrival who's challenging Ross for the Area Two trustee spot on the board. (Area Two incorporates Fortuna, Carlotta and much of the Lost Coast region, including Petrolia and Honeydew.) Kelley has landed endorsements from the Humboldt County Democratic Central Committee and North Coast People's Alliance, and his supporters have been canvassing door-to-door.
Ross suspects that people outside the district are trying to influence the election. "I think that's a real concern," he said, "because it's a growing trend in our country of groups trying to control power."
Ross has been confined to a wheelchair since being paralyzed from the sternum down by a drunk driver who struck him on his bicycle 26 years ago. In August Ross suffered a wheelchair accident, breaking his back again, and while laid up in recovery at Redding's Mercy Hospital he's been frustrated at his inability to respond to criticisms leveled at CR and the board — criticisms by Kelley and his supporters as well as Bonnie Deister and her supporters. (Deister's running to replace Area One incumbent Tracy Coppini.)
But Ross is back in town now. He's feeling better, and he's not pulling any punches. In the course of a 45-minute interview he called his opponent "extremely naive," said critics of CR are harming the community and described Kelley's official statement of qualifications in the voter pamphlet "the most empty crock of shit I've ever read in my life."
He stopped himself a couple of times, saying he wanted to stay positive. But the critics have clearly gotten under his skin.
"All these people that are writing these letters, and the candidates, I've never seen [them] at a board meeting," he said. "I've never heard a suggestion in public asking us to look at any programs that they say are so easy to fix or to add."
In reality, Ross said, all such decisions are governed by strict rules laid out in the state's education code. "If you want to hire a faculty member, it's got to go through committees, and it may or may not happen — even if it's the greatest thing since cream cheese."
Many of the criticisms he's heard pertain to the school's accreditation woes, which reached a nadir about five years ago when the college came one step from losing its standing with the Accrediting Commission for Community and Junior Colleges. Ross said accreditation has been "a non-issue" for three-and-a-half years now, and he believes the critics are not only naive but also destructive.
"They're hurting the school," he said. "They're hurting the community — not just the college; they're hurting the community. These students in Humboldt County are in a very tough spot. Without CR they don't stand a chance."
When letter writers or the challengers themselves "bash" the college and the trustees, he argued, "it makes the school look bad. And that is negative to the community."
But Ross was on the board when CR nearly lost accreditation. Do he and the other board members share some culpability?
"It's not the board; it's not the administration; it's not the faculty. It's a combination of everything," he said. The issues cited by the accrediting committee mostly concerned documentation and had nothing to do with the quality of education provided. And one of the things the board was chastised for was "micromanaging." So Ross said it's misguided to assume the board should necessarily be more involved in the day-to-day decision-making.
"We're not allowed to participate in, let's say, a faculty meeting. … We could be sanctioned for that," Ross said. "So when people say, 'I can do this, that and the next thing,' it's not that easy. It's very difficult to turn a big ship."
Ross said his own top priority has always been student services — ensuring that each student gets the skills and education he or she needs to land a job or transfer to a four-year university. He's all for increasing vocational training programs, as Kelley has called for, but said there has to be enough student interest, enough room in the budget and qualified faculty to make any program viable.
There are structural constraints to expanding the nursing program, too. For one thing, it's expensive. "You get paid the same amount for a student sitting in a math class with a chalkboard as you do for a nursing student in a lab with hundreds of thousands of dollars of equipment," Ross pointed out.
Plus, students in the registered nursing program at CR are required to log clinic hours in a hospital, and the only two local hospitals that qualify — Mad River and St. Joseph — are already taking as many students as they can handle. But he noted that CR is collaborating with Humboldt State University to establish a jointly run Bachelor of Science nursing program — something currently absent in the community — and it's working with St. Joe's to explore moving much of the nursing instruction to the former General Hospital campus, which could help attract instructors and medical professionals.
Ross said CR is in good shape these days. The college is committed to diversity. (In fact, today marked the grand opening of a new diversity center on campus.) The campus is being upgraded with state-of-the-art new buildings, including a theater, library, student services building and child development center, with a $45 million sports complex on the way, all financed almost exclusively with state money.
Regarding complaints that associate faculty are underpaid, Ross said he agrees but compensation is not directly determined by the board. Wages are hammered out in contract negotiations between reps for the administration and the faculty union. And the current round of negotiations yielded a roughly seven-and-a-half percent bump for associate faculty.
"We're under new working contracts," Ross said. "Everybody's happy."
He admits that the 2010 purchase and subsequent $1.3 million renovation of the Garberville Elementary School building didn't generate the expected increase in students. (The school is now trying to sell the building and simply rent space in it for instruction.) But he said the SoHum community "deserved a shot," just as students in Hoopa and Del Norte County deserve their educational centers.
Amid these bullet points, Ross kept coming back to his opponent. He noted that Kelley hasn't lived here very long, lists no college education in his campaign materials and, as noted above, he mocked Kelley's candidate statement as empty nonsense. "I can't believe he even wrote that," Ross said. "I'd be embarrassed." (You can read both candidates' statements here.)
He also complained about Kelley's fundraising for the position, saying that if anyone wanted to donate to his own campaign they should instead send the money to victims of the fire in Santa Rosa.
But eventually Ross returned to his appreciation for College of the Redwoods, which allowed him to change careers after being rendered a paraplegic.
"If it wasn't for CR after my accident I don't know where I'd be," he said. As a student he got a lot of support from college faculty and staff, and he's tried to give back, working to improve disabled access on campus and serving on the board. The three children he and his wife have were still very young when Ross was injured. Now they're all grown and establishing their own careers. "If it wasn't for CR I don't think my kids — or myself — would be as successful today," Ross said.
Election Day is Tuesday, Nov. 7. Polls will be open from 7 a.m. to 8 p.m.