A preview from the Hero Dog Awards which aired yesterday on the Hallmark Channel.
"Ice," the former Shasta Trinity National Forest Service K9 who suffered multiple knife wounds while taking down a suspect at an illegal marijuana grow last year, was honored at the 2017 "Hero Dog Awards" which aired last night on the Hallmark Channel.
"Ice" and his handler, Officer Chris Magallon, were flown to Hollywood last month to walk the red carpet and attend the award-show taping after "Ice" was selected as one of the seven finalists to be named the American Hero Dog of the year.
"Ice" on the "Today Show."
Unfortunately, "Ice" was not named the 2017 American Hero Dog, but he still earned $2,500 for his sponsoring charity the "Throw Away Dog Project," an organization that rescues abandoned dogs and helps rehabilitate them as loyal service dogs.
"Ice" lost out to this year's winner "Abigail," the former dog-fighting pit bull who wears bonnets over her scars to spread the message of ending dog fighting and giving its victims a second chance.
A confused dog.
"The event went really well and was a great opportunity to interact with a variety of people and share the importance of protecting our public lands and resources," Magallon told the Outpost.

The 8-year-old pooch and his handler also took a trip to New York City this week, where they appeared on the "Today Show," and also set aside some time to roll around in Central Park's fall Leaves.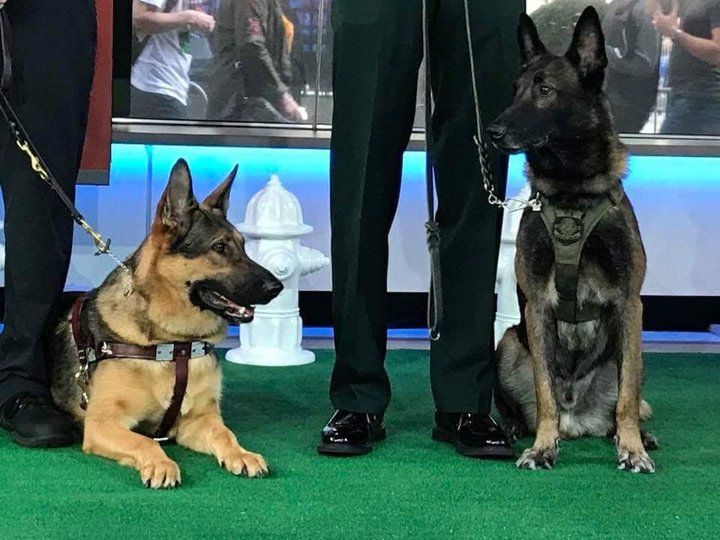 "Ice" was stabbed by a suspect during a raid in Platina in July of 2016, while working for the Shasta-Trinity and Six-Rivers National Forest Services. At the time, "Ice" was stationed out of Willow Creek, but has since been relocated to the state of Washington, where he serves the Pacific Ranger District of the Olympic National Forest.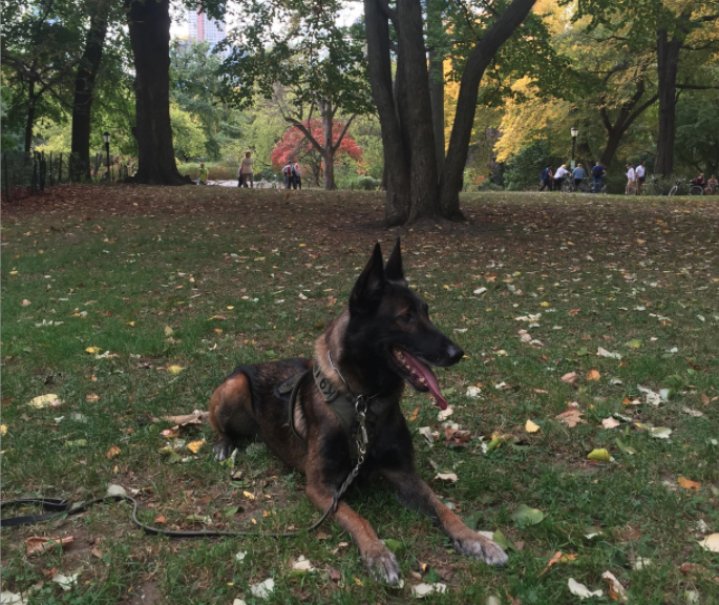 "Ice's #1 fan."