PREVIOUSLY: McKinleyville Native Arrested for Triple Homicide After Allegedly Killing Ex-Girlfriend and Her Parents in Nevada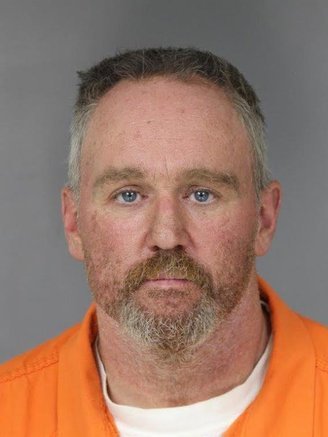 Nevada seems to be in no hurry to pick up Scott Alan Baskette, a long-time McKinleyville resident charged with murdering his ex-girlfriend and her parents in the small town of Silver Springs.

Baskette, arrested Oct. 10 while driving near Willow Creek, remains in Humboldt County Correctional Facility awaiting extradition. But this morning he appeared in court before Judge Christopher Wilson, who noted "You're still here."
Deputy District Attorney Brent Kling told Wilson he has no information on when Nevada authorities are planning to come for Baskette, 48. Wilson told Kling to contact them and report back on Nov. 1.
"I'm assuming, based on the nature of the charges, that they're going to extradite you," Wilson told Baskette. He is not fighting extradition.
According to news reports from Nevada, Baskette fled the state after shooting his former girlfriend, Rebecca "Becca" Driver, in her Silver Springs home. Driver, a 47-year-old mother of four, had been in a relationship with Baskette for 12 years. The relationship ended about a month before he allegedly killed her.
When police officers went to inform Driver's parents of their daughter's death, they found the couple had also been shot dead. They were Coral Evans, 68, and Frank Evans, 67.
Driver also was a former resident of Humboldt County. According to her obituary, she worked at Mad River Community Hospital for many years. At the time of her death she was working for a company in Reno, about 50 miles from Silver Springs.
Her funeral service is scheduled for Nov. 4 in Carson City, Nev.
Driver's children, four daughters ranging in age from 14 to 25, are from previous relationships.