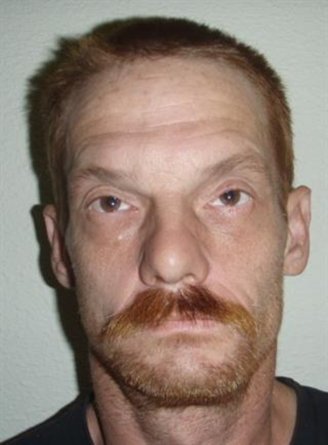 The jury trial is on hold for a McKinleyville man charged with running over and killing a 16-year-old girl while driving drunk.

This morning Judge Dale Reinholtsen agreed to postpone the trial for James Arthur Merrick II, charged with murder in the December 2016 death of Tessa Rae Gingerich. The teen died after being struck and pinned under Merrick's pickup truck on a sidewalk along Central Avenue.
Deputy Conflict Counsel Meagan O'Connell, newly assigned to represent Merrick, requested the delay. The trial had been set to begin Nov. 20.
"I just received the case file," O'Connell told the judge. "Mr. Merrick and I haven't had an opportunity to meet." She said she also is waiting for an accident report in the case.
Merrick was previously represented by former Conflict Counsel Greg Elvine-Kreis, who is now a judge.
Deputy District Attorney Brent Kling objected to the delay, saying Gingerich's family members "are here in court today" and want to see the case resolved.
"I certainly understand the wishes of the family of the victim," Reinholtsen said. But he noted he didn't want to risk making a legal error by allowing the case to proceed when the defense attorney is not prepared.
A Nov. 9 hearing was scheduled for discussing a new trial date for Merrick, 48. He has been in Humboldt County Correctional Facility since the night of the fatal wreck. His blood-alcohol level was about twice the legal limit when he was arrested.
Merrick was on probation for alcohol-related reckless driving when he pulled out of Mill Creek Shopping Center and his Dodge truck hit Gingerich, who had been walking on the sidewalk with her boyfriend and another teen boy. The two boys managed to jump out of the way.
It was dark and pouring rain at the time. According to a California Highway Patrol officer who testified at Merrick's preliminary hearing, Merrick said he lost control of his truck because the rear tires were bald and the road was slick with rain. The truck hit Gingerich before striking a pole.
Witnesses said they stopped Merrick from leaving the scene. But at the preliminary hearing, his attorney argued there was no evidence he was trying to flee.
He is charged with murder, hit-and-run, drunken driving and vehicular manslaughter. In California, murder can be charged in a DUI fatality when the defendant has an alcohol-related driving conviction within the 10 previous years. He also must have signed a document stating he understands the dangers of DUI, and that he can be charged with murder if his driving causes a death.
Merrick signed that document in April 2015.