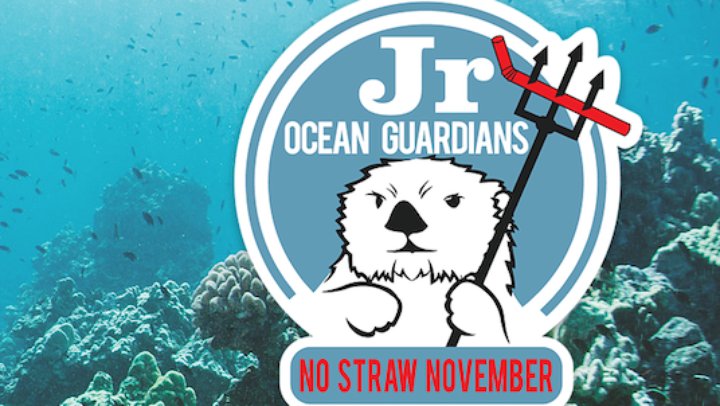 No Straw November
Jr. Ocean Guards challenges you to refuse plastic straws during the month of November! Plastic straws are on of the top ocean plastic polluters. It's estimated that each day in the U.S., over 500,000,000 straws are used once and tossed away! Taking matters into her own hands, Girl Scout, Shelby O'Neil, has created a campaign called No Straw November, addressing how a simple change of refusing single-use plastic straws can make a huge impact for our oceans, waterways and planet.
Shelby O'Neil, founded Jr. Ocean Guardians as her 2017 Girl Scout of America Gold Award Project to share her passion to save our Oceans and marine life for future generations.
O'Neil and her Jr. Ocean Guardian Ambassadors visit lower grade level school children and host beach clean-ups to spread the word on alternatives to single-use plastics and also the importance of recycling. No Straw November is their most recent and largest campaign.
"I started No Straw November to not only raise social awareness but also personal awareness. It's to help people realize how many single-use plastic straws they personally use in a single month," said O'Neil. " If you take that number and multiply by 12, then you have an idea of how many straws you are using. Many people don't realize that most single-use plastic straws are around for ninety plus years. That's a long time for an item that you use one time."
The campaign is quickly generating momentum. At their October 11th meeting, the California Coastal Commission unanimously approved O'Neil's "No Straw November" resolution. The Jr Ocean Guards are also encouraging counties and cities to do the same. Supervisor Mike Wilson (3rd District) and Supervisor Ryan Sundberg (5th District) co-sponsored the No Straw November Proclamation for Humboldt County, which was unanimously approved at the Humboldt County Board of Supervisors October 24th meeting.
Everyone is encouraged to join the campaign on a individual level as well. "Do you use a single-use plastic straw at your house? Chances are not, so why do it when you are going out to eat? Invest in a quality reusable straw and you will make a huge positive impact on our planet," said O'Neil.
Join the movement and take the pledge HERE.
Visit the campaign page HERE.
Listen to the Coastal Currents interview with Shelby O'Neil HERE.
State of the North Coast's Marine Protected Areas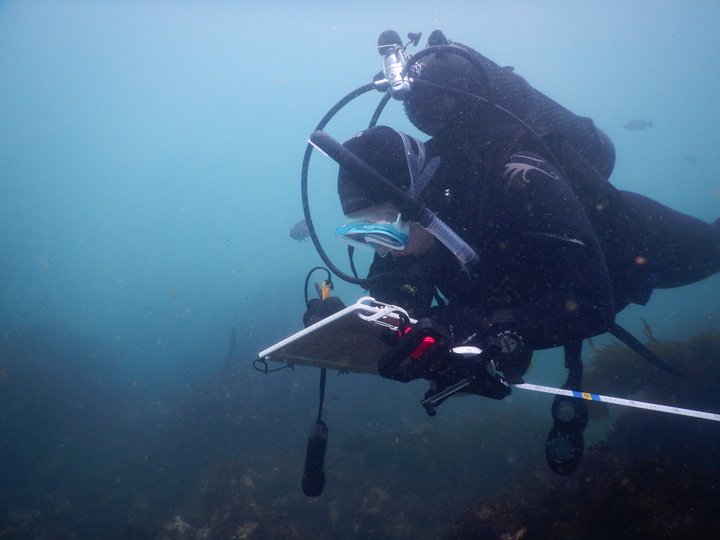 As 2017 marks the completion of the North Coast marine MPA baseline monitoring phase, information is now starting to be shared (See previously: YOUR WEEK IN OCEAN: Want to Check in on the State of the North Coast's Marine Protected Areas? )The State of the California North Coast report - as well asTaking Stock of North Coast Fishing Communities - a snapshot report on the human dimensions of fishing on the North Coast, was recently released on Wednesday October 25th.
The State of the California North Coast report contains information and highlights from the 11 baseline monitoring projects, outlines key findings in the region, and describes ecological, biological, oceanographic, and socioeconomic conditions around the time of MPA implementation. The North Coast Fishing Communities snapshot also shares more detailed information about commercial fishing and commercial passenger fishing vessel (CPFV) landings, trips, and experiences from 1992-2014.
Local ocean community members are invited to attend upcoming community gatherings to learn about information from marine protected area (MPA) baseline monitoring conducted from 2013-2017 in the North Coast region, as well as plans for long-term monitoring. Events are hosted by California Department of Fish and Wildlife, with support from Ocean Protection Council, and Ocean Science Trust. View the event flier and find out more on the State of the California North Coast page.
Crescent City
Wednesday, November 1
6 p.m.-7:30 p.m.
Crescent City Harbor Office
101 Citizens Dock Rd Crescent City, CA 95531
Eureka
Thursday, November 2
6 p.m.-7:30 p.m.
Humboldt Bay Aquatic Center
971 Waterfront Dr Eureka, CA 95501
Fort Bragg
Friday, November 3
6 p.m.-7:30 p.m.
Redwood Coast Senior Center
490 North Harold St Fort Bragg, CA 95437
###
Delia Bense-Kang serves as the Northcoast Environmental Center's Marine Protected Area Outreach Coordinator and chairs Surfrider Foundation's Humboldt Chapter.