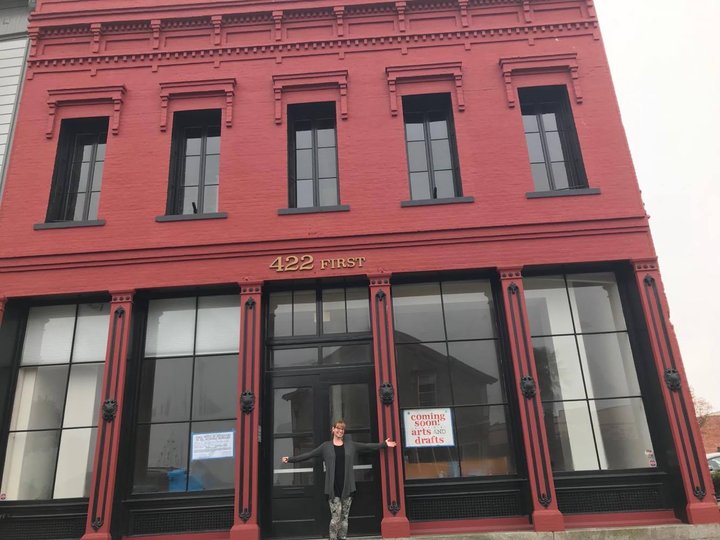 Humboldt County is often touted as having the most artists per capita in the state. It's also home to — like — more than a dozen breweries and wineries. So why not combine the two?

Old Town, Eureka's newest arts and crafts themed bar will look to do exactly that.
Business co-owner Tracy Dorgan tells the Outpost that the aptly named "Arts & Drafts," may open as early as December, and will offer a variety of crafting and drinking options.

"I've been a lifelong crafter. I love it," Dorgan said while giving a tour of the future facility located in Old Town's E. Janssen Building on Friday. "It's going to be a place where you can just go hang out with friends — comfortable is the vibe we're going for."
Dorgan said she plans to divide the bar into two sections. One half of the building will be dedicated to the sale of premade craft kits that you can work on inside the store. The other half will be a beer, wine and cider bar stocked with all-local affair.
"Our tagline is we're 'a drinking place with a crafting problem,'" Dorgan said. "Right now, I want to focus as much on the craft kits as I want to focus on the bar, because the bar's going to be cozy. Essentially the bar is going to be like your living room and this craft area is going to be like the craft room you've always wanted."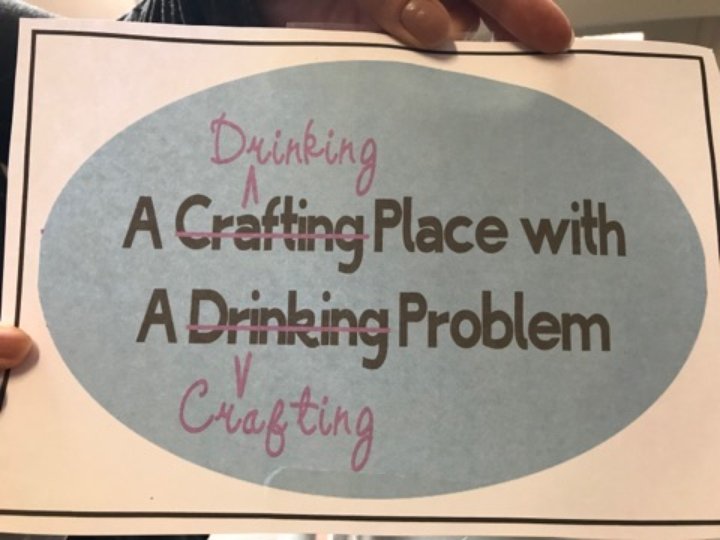 Dorgan's said the business is modeled after one of her favorite hangout spots in Portland, the DIY Bar, but that she also plans to incorporate original ideas of her own.
"It's going to be unique, there's nothing like it," Dorgan said. "We're going to offer crafting specials for the holidays, birthday parties, string art, painting nights — we're talking about doing 'Wine and Twine Wednesdays' — coaster making; we'll try and incorporate the drinking into it."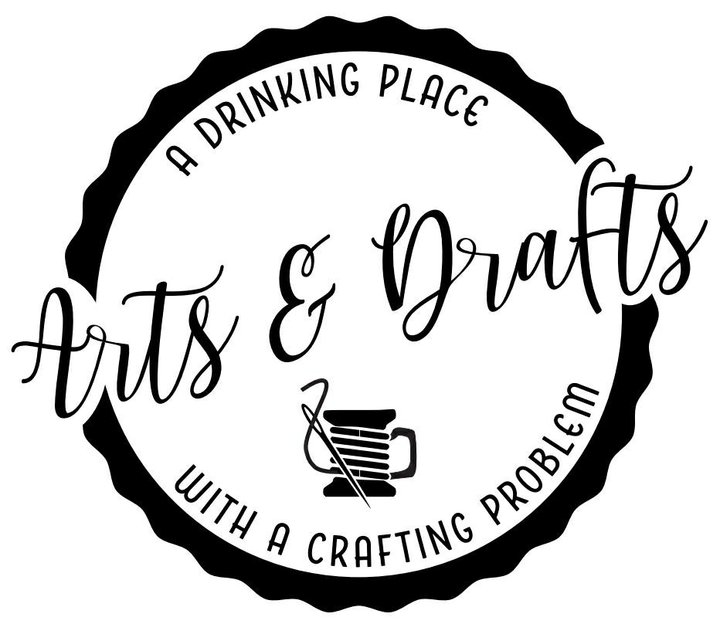 Dorgan also said she hopes to find a legal solution to allowing children inside the business so they can craft as well.
"We'll try to work around having a kids only craft space where no alcohol can cross," she said.
Although Dorgan has lived in Eureka for several years now, she's originally from Chicago, and also spent some time in Oregon while her husband was training to become a cardiologist.
"After he finished his training in Oregon, this is the first job that he took, here in eureka," she said. "We moved here three years ago, bought a house — loving the area — now we're building a business. We're here to stay."
Tracy Dorgan also works in the local medical field as a nurse, and while she has big aspirations for her future business, she hopes to continue working as a nurse.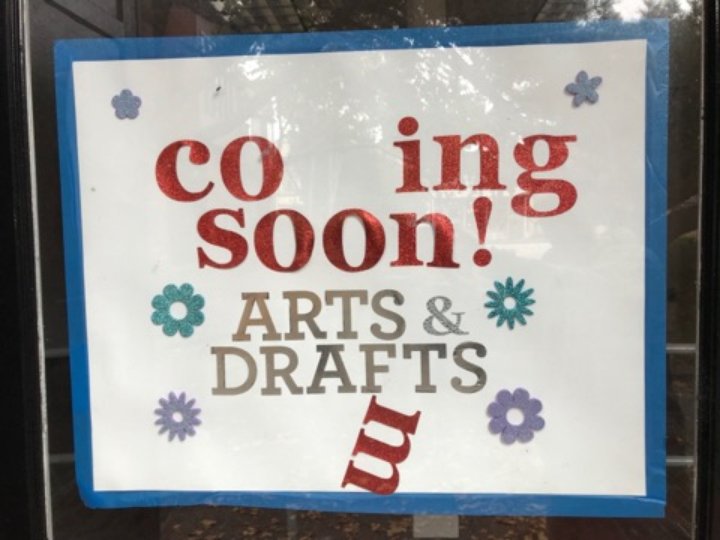 "If we get successful, that will allow me to get great managers and people that want to be here, and then I can go back to being a nurse full time because I do love nursing," she said. "But I do love crafting, so my passions are all colliding."