Footage of nurses preparing to march against FEMA withholding supplies from hurricane victims in Puerto Rico. | Jessica Lambert.
A group of nurses huddled around the Roberto Clemente Coliseum in San Juan, Puerto Rico this morning, as they planned to March on the FEMA distribution center to demand the release of desperately needed supplies being withheld from Hurricane Maria survivors by the U.S. federal government.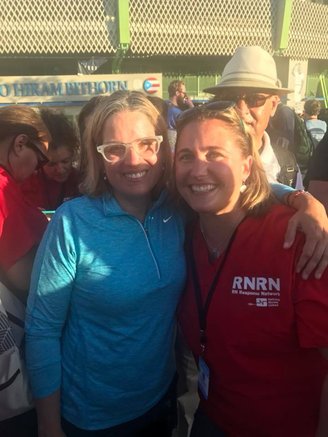 Randee Litten, the local St. Joseph Hospital nurse volunteering her time to help with relief efforts in Puerto Rico, told the Outpost today that riots flared after FEMA refused to distribute supplies dropped off by a military helicopter in the remote town of Lares.
"Supplies were put on hold after they delivered a pallet via airdrop to Lares yesterday and a riot ensued," Litten said.
Amid the fallout of the catastrophic storm, a group of roughly 300 nurses prepared to march on the FEMA distribution center. But without any explanation for withholding the supplies, FEMA reportedly agreed to distribute water today without incident after meeting with local government officials.
"No one seems to be able to get an answer out of them," Litten said. "We demanded they release water and hallelujah, they did without us having to protest."
Until now, supplies have reportedly been severely scare. According to a Facebook post shared with the Outpost by Litten's fellow nurse Jessica Lambert, desperate locals are dying from drinking unsafe water contaminated with the bacteria leptospirosis.
"The conditions in Puerto Rico are dire. The majority of the island is without water, food, electricity, cell reception, gas, and only some have generators. The people wait in long lines to get food and water at the stores and another long line at the gas stations for gas. Many stores are closed and many gas stations are closed because they have no gas," Lambert wrote in a longer post from her Facebook page. "The people — in desperation for supplies — began fighting and assaulting each other. The water is no longer safe to drink and there are reported deaths in the community due to a bacteria called leptospirosis, and we are very short on bottled water ourselves. This is not fake news, these are the real conditions on the ground here. The people of Puerto Rico are suffering!!!"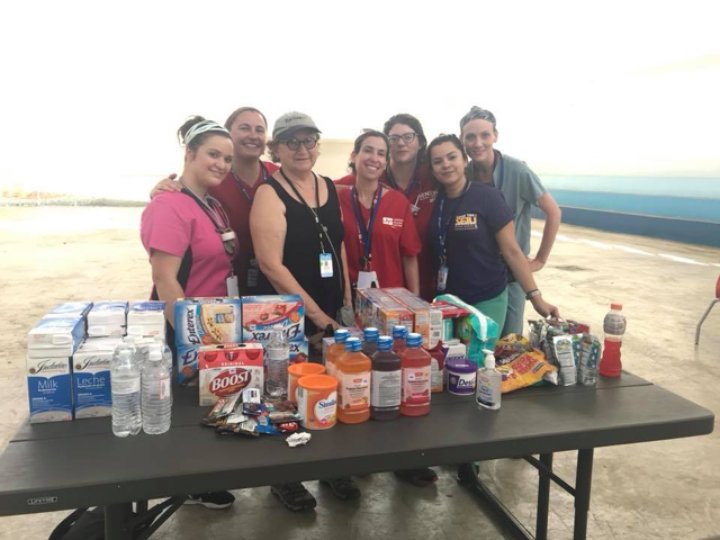 The accounts come days after FEMA deleted information about the lack of water and electricity in Puerto Rico from its website. The government agency restored the data after a public uproar over its removal. The Washington Post reports that according to FEMA statistics, 9.2 percent of the island has power, and 54.2 percent of residents have access to drinkable water.