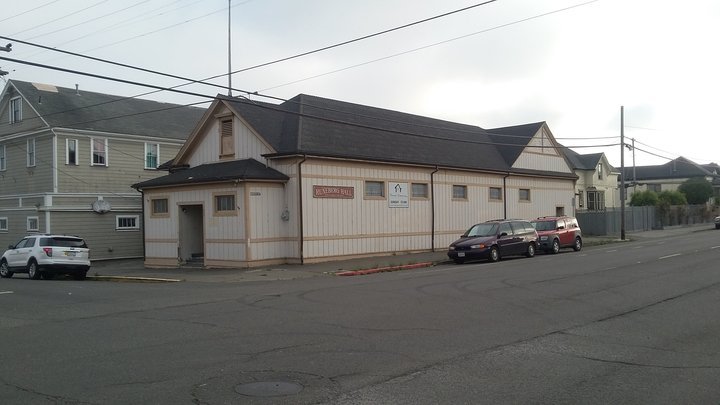 ###
PREVIOUSLY:

###
From the City of Eureka:
On July 1, 2017 the City of Eureka Police Department requested proposals for a homeless day use facility as a six month pilot project. EPD noted that the City has a number of homeless individuals who sleep in tents, makeshift shelters, under buildings, and business doorways, and that those locations are unavailable during daytime hours. This has resulted in a congregation of individuals on sidewalks, public and private property, with their belongings and dogs. The concentrated congregation of these individuals have caused negative impacts to neighboring businesses and residents of the City.

To address this issue, the City invited interested parties to submit proposals demonstrating the capacity to effectively operate and manage a day use center. Two proposals were submitted and the proposal from the Betty Kwan Chinn Homeless Foundation was deemed the most responsive. The Betty Chinn proposal was a 9:00 AM to 3:00 PM, Monday-Friday collaborative with the Town Church-formerly Runeberg Hall, at 1685 Union Street. The Betty Kwan Chinn Homeless Foundation program would provide lunch, indoor space for dogs and belongings, and provide an entry point for services to address homelessness.

On September 21, the City of Eureka held a public meeting at the proposed location to provide an overview of the project and to address neighborhood questions and concerns. Based upon the numerous concerns expressed by those in attendance at the meeting, the City of Eureka will not pursue a pilot project for a Homeless Day Use Center at this location. The City would welcome the use of an appropriate building or covered outdoor space to meet this on-going need and invites any interested individual, business, or organization to contact the City. The City of Eureka appreciates the efforts by the Betty Kwan Chinn Homeless Foundation in solving homelessness throughout our community and look forward to our continued partnership with Betty's Blue Angel Village, and the Family Center.