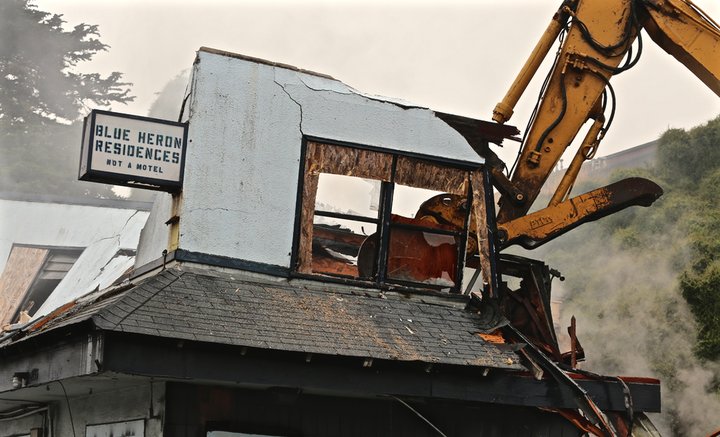 PREVIOUSLY:
# # #
The preliminary hearing for accused Blue Heron arsonist Kattie Rae Yocum was postponed today while investigators try to find the eyewitness.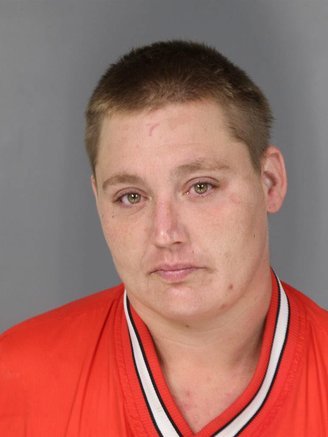 Deputy District Attorney A.J. Kamada requested a continuance until Wednesday morning, telling Judge Dale Reinholtsen that investigators from his office are looking for "the key eyewitness" in the case. The Sheriff's Office was asked to serve a subpoena on witness Desiree Henley, but as of this afternoon the District Attorney's Office had received no notice she was served.
District Attorney's investigators are now trying to track down Henley, who is expected to testify she saw Yocum set fire to the former Blue Heron Motel office on Aug. 21. Henley also told a Eureka police officer that Yocum claimed she was setting the blaze as revenge against building owner Floyd Squires, who reportedly offered her an apartment in exchange for oral sex. She never got the apartment.
Yocum's preliminary hearing was set for this morning, but was delayed because not enough courtrooms were available for the many hearings scheduled. Squires and his wife Betty were in the courtroom audience but left after a few minutes.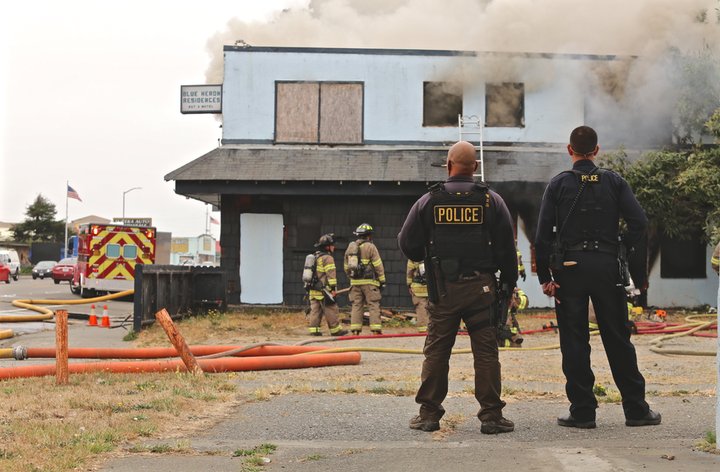 The city of Eureka, which has been wrangling with the Squires for years over their dilapidated properties, demolished the Blue Heron after the fire. Shortly afterward the city tore down another Squires-owned building in Eureka.
To the apparent dismay of the Eureka Police Department, City Manager Greg Sparks released the Squires-humiliating police report to the public. EPD released a statement saying the department had not authorized the report's release, and directing any questions to the city manager.