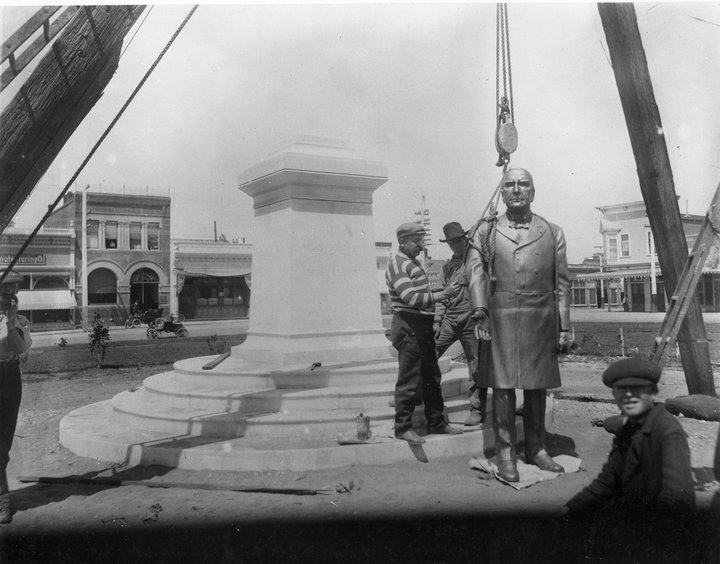 If and when Arcata tears down the William McKinley statue that has stood in its plaza for nearly 112 years, it will be the first time any U.S. city has removed a presidential monument based on their misdeeds, the LA Times reports today.
"Arcata was the first U.S. city to ban the sale of genetically modified foods, the first to elect a majority Green Party city council and one of the first to tacitly allow marijuana farming before pot was legal," the LA Times reports. "Now it's on the verge of another first. No other city has taken down a monument to a president for his misdeeds."
The Arcata City Council voted 4-1 to remove the statue on February 21, a decision that has polarized its community.
If everything works out perfectly, the City estimates the statue can be taken down in eight months. However, the City will have plenty of bureaucratic hoops to jump through between now and then. It will also have to find the estimated $40,000 to $65,000 needed to physically remove the hunk of bronze.