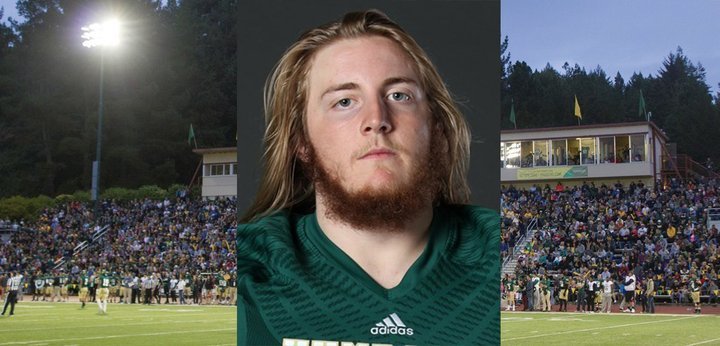 Alex Cappa, the pride of Humboldt State football, aka the "De-Cappa-tator," aka "the Green Monster," aka "Lumberjack Pancakes," (okay, LoCO made those nicknames up) will work out for the San Francisco 49ers this week, days before the 2018 NFL Draft.
NBC Sports writer Matt Maiocco reports that Cappa has already met with the Raiders, Rams, Vikings and Jets, and will now work out for '9ers offensive line coach John Benton in Arizona.
Humboldt State O-lineman Alex Cappa is scheduled to work out for #49ers this week. He has visited #Raiders, #Rams, #Vikings and #Jets during the pre-draft process.https://t.co/BgpzaPDDlx

— Matt Maiocco (@MaioccoNBCS) April 17, 2018
Cappa, a Bay Area native, is projected to be taken in the fourth or fifth round of this year's draft, according to NFL.com.
After four stellar years as an offensive tackle at Humboldt State University, Cappa is set to be the first HSU football player taken in the draft in 27 years.
During his college career, Cappa received a number of awards for his play, was invited to the 2018 Reese's Senior Bowl and participated in the NFL Scouting Combine. Now the big day is almost here.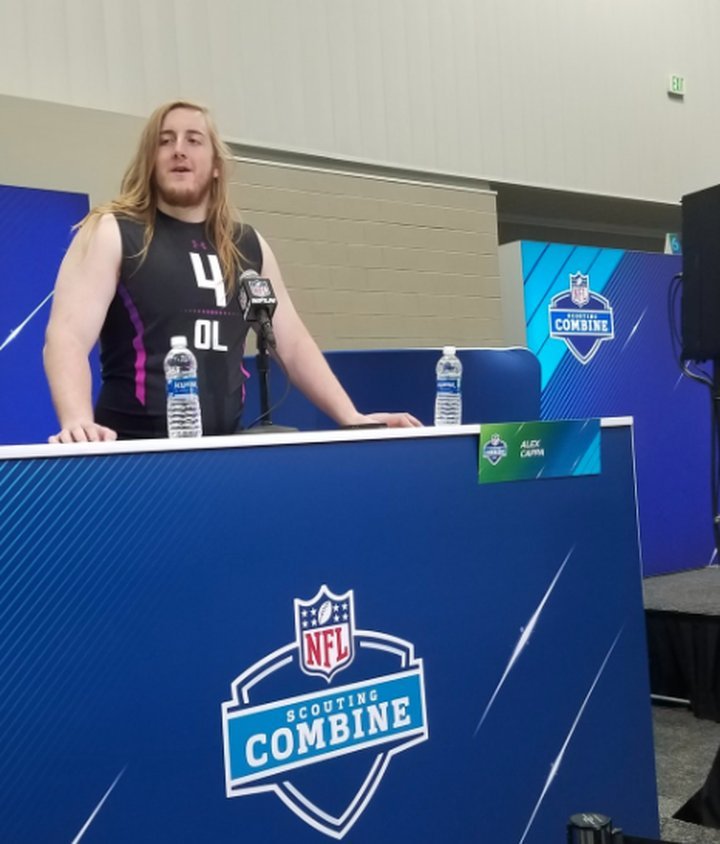 The 2018 NFL Draft will begin on April 26, at 5 p.m. However, day one of the draft will only include the first round. Likewise, day two of the draft will only include rounds two and three.
Unless he is drafted earlier than expected, Cappa, aka "Capital A," aka "the Bay Area Barbarian," aka "Swaggy Shaggy" (also made up), should be picked by a team on the third day of the draft, which begins on April 28 at 9 a.m.
The draft will be live broadcast on the NFL Network, FOX Sports, ABC, ESPN, ESPN2 and ESPN Deportes.