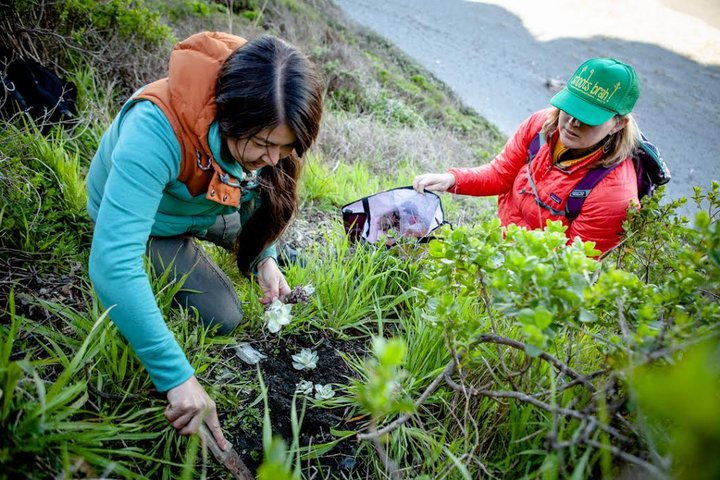 Outpost readers will recall about two weeks ago when the California Department of Fish and Wildlife announced they'd arrested three Asian tourists for allegedly poaching over 2,300 dudleya plants from Humboldt's shores. Those succulents, we found out, are highly valued in Asia as decorative plants, fetching around $50 per plant in some cases. CDFW estimated the recovered plants had a market value of around $90,000.

Tuesday morning volunteers and crews representing multiple agencies — CDFW, U.S. Fish and Wildlife Service, National Park Service, California State Parks, the local chapter of the California Native Plant Society among them — set about returning the little dudleyas to the coastal cliffs and hillsides from whence they were nabbed.
Local photographer James Adam Taylor was on hand and was kind enough to share a few shots chronicling the day's replanting efforts. You can see more of his work here.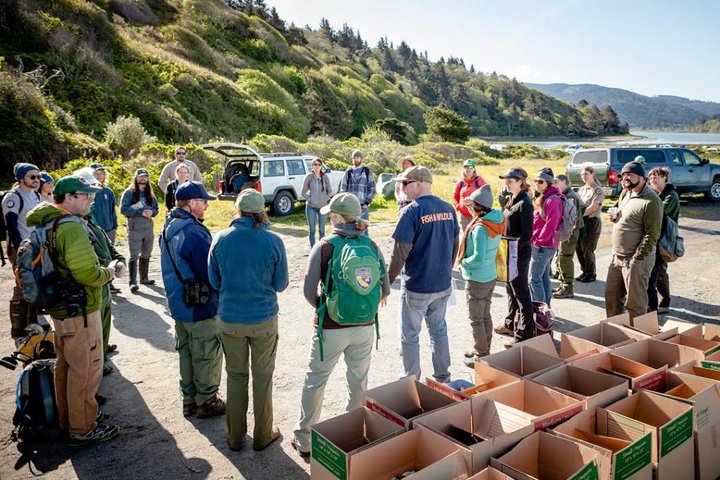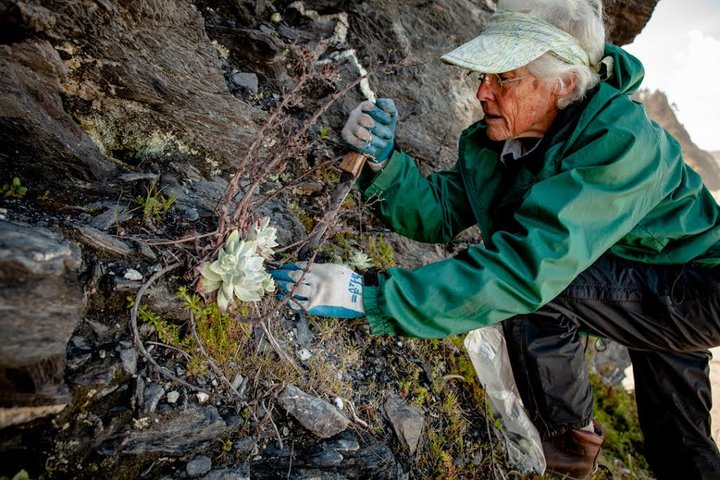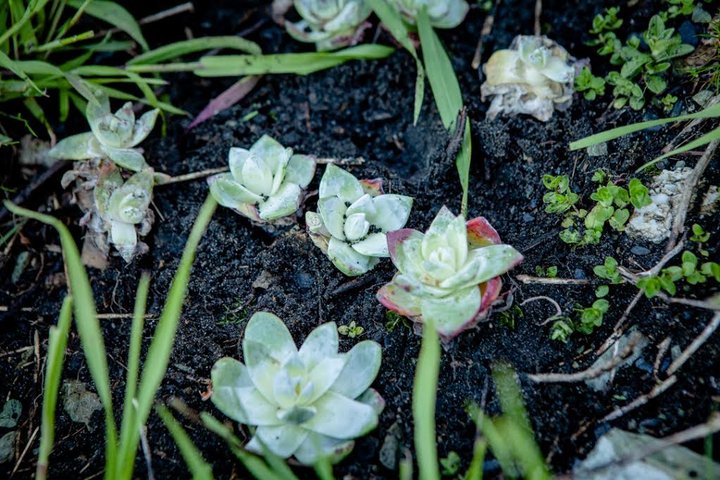 PREVIOUSLY: