Grieving family members of Eureka teenager Brandon Brocious, stabbed to death three weeks ago at Ocean View Cemetery, wore "Justice for Brandon" T-shirts today at the latest court hearing for one of his alleged murderers.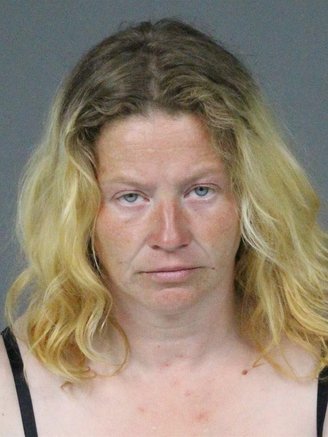 The 16-year-old Brocious' mother, stepfather, sister, grandmother, aunt and a family friend wore the black shirts during a hearing for Lorna Jean Leen, accused along with her 15-year-old son of killing Brocious in the cemetery on Aug. 9. Leen is charged with one count of murder, while her son is accused of murder and personal use of a knife.
Leen's preliminary hearing had been scheduled for Sept. 5, but today Deputy Public Defender Rebecca Linkous asked Judge Christopher Wilson for more time.
"There are some issues of discovery (evidence) that we are sorting out, " Linkous said.
Wilson set Sept. 11 as the date for setting a new time for the preliminary hearing.
Brocious' family remained in the courtroom until Leen was escorted out by the bailiff. She didn't look their way while passing by.
Her son's case is in Juvenile Court and confidential, although the District Attorney's Office is seeking to have him tried as an adult. A hearing on that issue is set for October.
The son is being represented by court-appointed attorney Christina Allbright.
Deputy District Attorney Roger Rees is prosecuting the case against Leen, while Deputy District Attorney Stacey Eads is handling the case against her son.
Leen and her son were arrested at a homeless camp near Bayshore Mall just hours after the killing.
###
PREVIOUSLY: