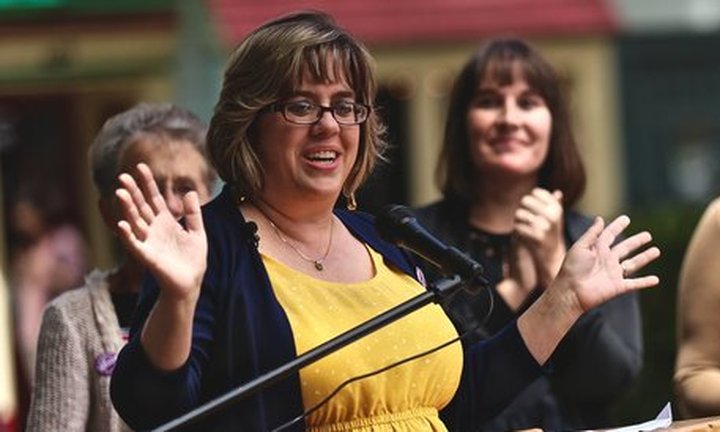 Aunt Susan.
Press release from the City of Eureka:
Mayor Susan Seaman announced vacancies on Eureka Boards and Commissions at the Dec. 18 City Council meeting. Committees listed below have vacancies and many members will term out on Jan. 1, 2019. Applications should be submitted by Jan.15. Mayor Seaman will review all applications and recommend appointments at the February 5, 2019 Council meeting.

Local area registered voters are invited to apply for positions as outlined below::

Art and Culture Committee: 1 Vacancy; 1 Termed Member
Board of Appeals: 4 Termed Members
Design Review Committee: 1 Termed Member
Economic Development: 1 Vacancy; 3 Termed Members
Eureka Energy Commission: 2 Vacancies; 1 Termed Member
Finance Advisory Committee: 1 Vacancy
Historic Preservation: 1 Termed Member
Housing Advisory Board: 1 Vacancy; 2 Termed Members
Open Space, Parks and Recreation: 2 Termed Members
Personnel Board: 1 Vacancy; 2 Termed
Planning Commission: 1 Vacancy; 1 Termed
Transportation Safety Commission: 2 Vacancy; 4 Termed Members

Applications may be obtained by phone or in person from the Mayor's Office, City of Eureka, 531 "K" Street, Eureka, CA 95501, (707) 441-4144, or may be downloaded from the City Clerk's website, listed below. In order to be eligible for appointment to any board or commission, a person must be a qualified registered elector of the City of Eureka, the Humboldt Community Services District or Humboldt County Service Area No. 3, or an owner of a business located within the city limits of the City of Eureka. The mayor shall make the appointments with the approval of a majority of the Council. Appointments of qualified non-city residents will require a four-fifths (4/5) vote of the Council for confirmation.

Members on Boards and Commissions shall be willing to serve as a civic responsibility and without compensation. No member of any board or commission shall hold any paid office or employment in the city government. For more information, call the City Clerk at (707) 441-4175, or go to: http://www.ci.eureka.ca.gov/.