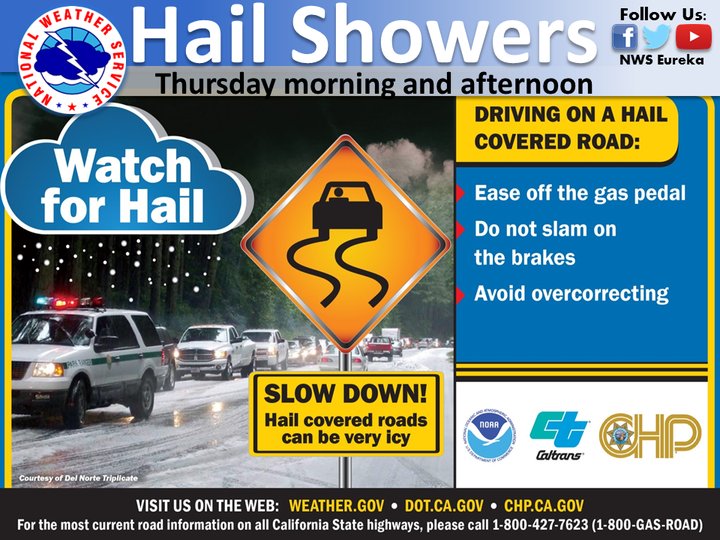 Not that LoCO readers make a habit of driving like dummies, but let's make an extra effort to not text each other during our Thursday morning commutes, hmm?

There's already been some coastal hail flurries this morning prompting the local National Weather Service sky watchers to plead for sanity from local motorists.
"Showers spreading south across the coasts of Del Norte, Humboldt, and Mendocino Counties may produce accumulating small hail on area roadways this morning and afternoon," NWS says. "If hail is observed, drivers are urged to slow down. Driving over hail covered roads is just as hazardous as driving across snow."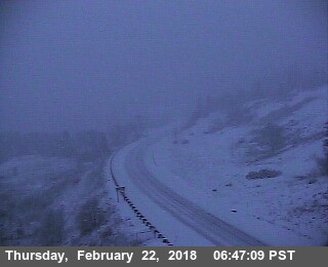 Additionally, if you are trekking east to west, the California Highway Patrol is instituting chain controls for drivers crossing Berry Summit.
Oh, this might be a fine day to keep an eye on road conditions if you plan on moving around that much. LoCO's CHP Watch is a good resource for that.
Eyes forward, please.