It was another historic turnout at the second annual Women's March on Eureka yesterday. But for some, seeing is believing.

Thanks to the Facebook page SkyView Humboldt, we can take a look at how big yesterday's crowd actually was.
Last year, the Eureka Police Department estimated that roughly 5,000 people marched in the local Women's March. If we compare drone photos of this year's crowd and last year's, they look pretty darn similar.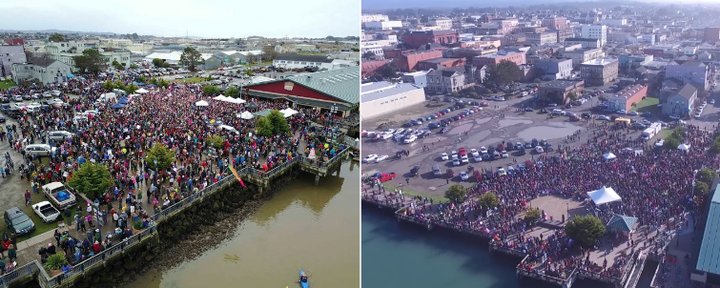 See more aerial footage of yesterday's event in the video above.